CHARLOTTE, N.C — After a year filled with loneliness and isolation, Frenchie's Modern Nail Care wanted to give some special Mother's Day love to older moms this year.
They invited vaccinated senior moms and their daughters to the salon for some surprise pampering including a pedicure, flowers and even a crown to wear while relaxing in the salon, during what they call 'Gram Glam'.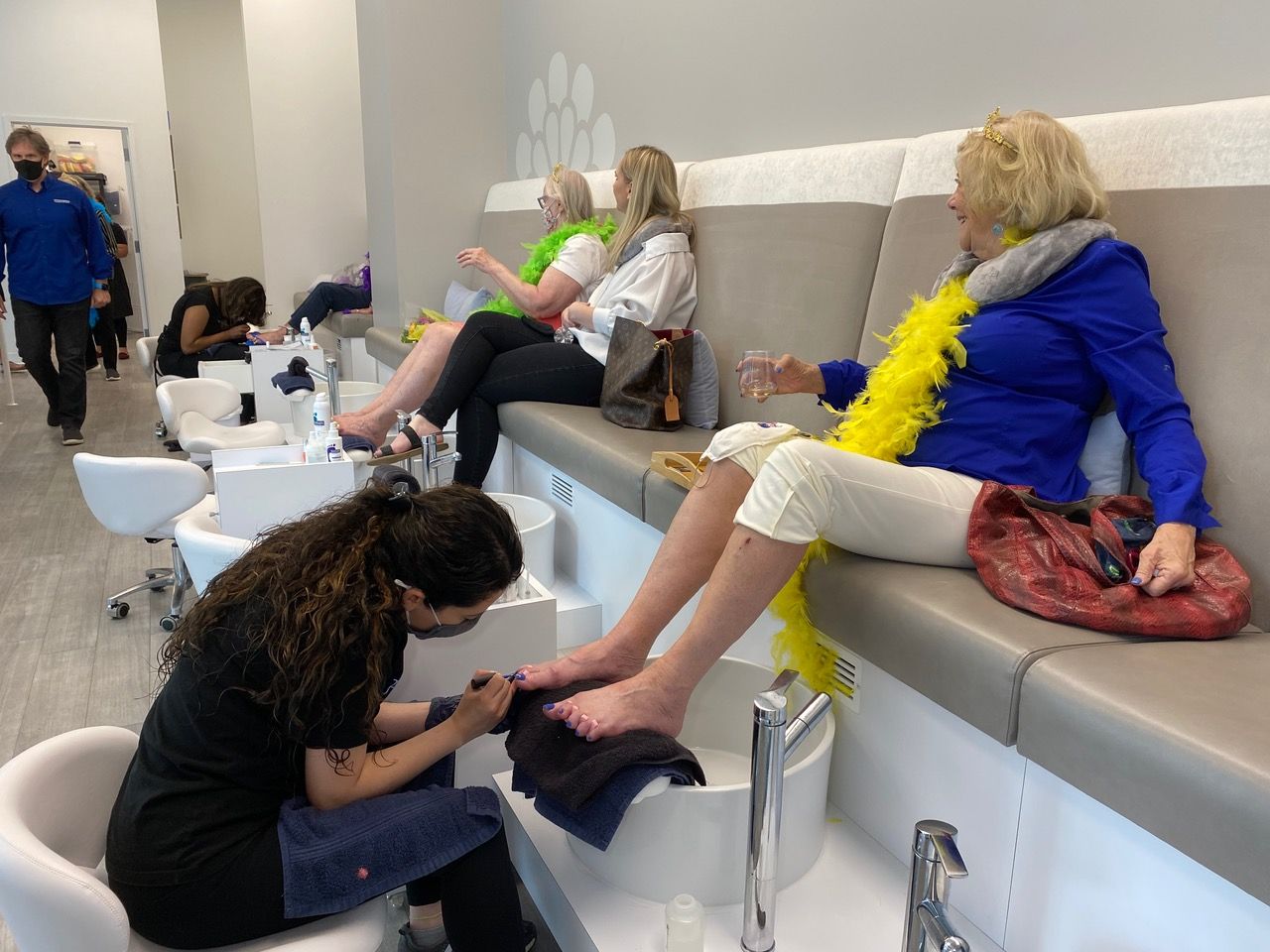 Sherrad Georgius surprised her mom, Terry Henshaw, with a day of pampering after having to spend most of the past year inside at her active adults community in Fort Mill, South Carolina.
"It was a very, very active adult community and it completely shut down. So I watched my bluebirds, I made masks and I walked my dog, and I behaved myself and I got my two shots," Henshaw said.
Tyler Smith brought her mom, Pat Smith.
"This past year has been really isolating so I haven't been able to see her that much so it's good to catch up and spoil her a little bit," Tyler Smith said.
Gary Palmer, owner of Frenchie's Modern Nail Care, even surprised his own mother who came in from out of town.
"It won't make last year go away but it will make today, Mother's Day, super special," Palmer said.
More than a dozen senior moms were given the gift of a 'Gram Glam' session.