CHARLOTTE, N.C. — One woman is pushing for a federal bill that would require insurance companies to cover infertility treatment.
What You Need To Know
North Carolina and South Carolina don't require insurance companies to cover infertility treatment
19 other states have passed fertility insurance coverage laws
Caryn Rich said she had 15 IVF treatments, and all out-of-pocket costs totaled about $200,000
Caryn Rich says her first son was a true blessing. His name is Jackson, and he is 15 now. Their love was so deep she was determined to have another child, but the next five years of her life were anything but easy.
"This was probably our third miscarriage at that point, which is not normal to have that many," Rich said as she pointed to a picture.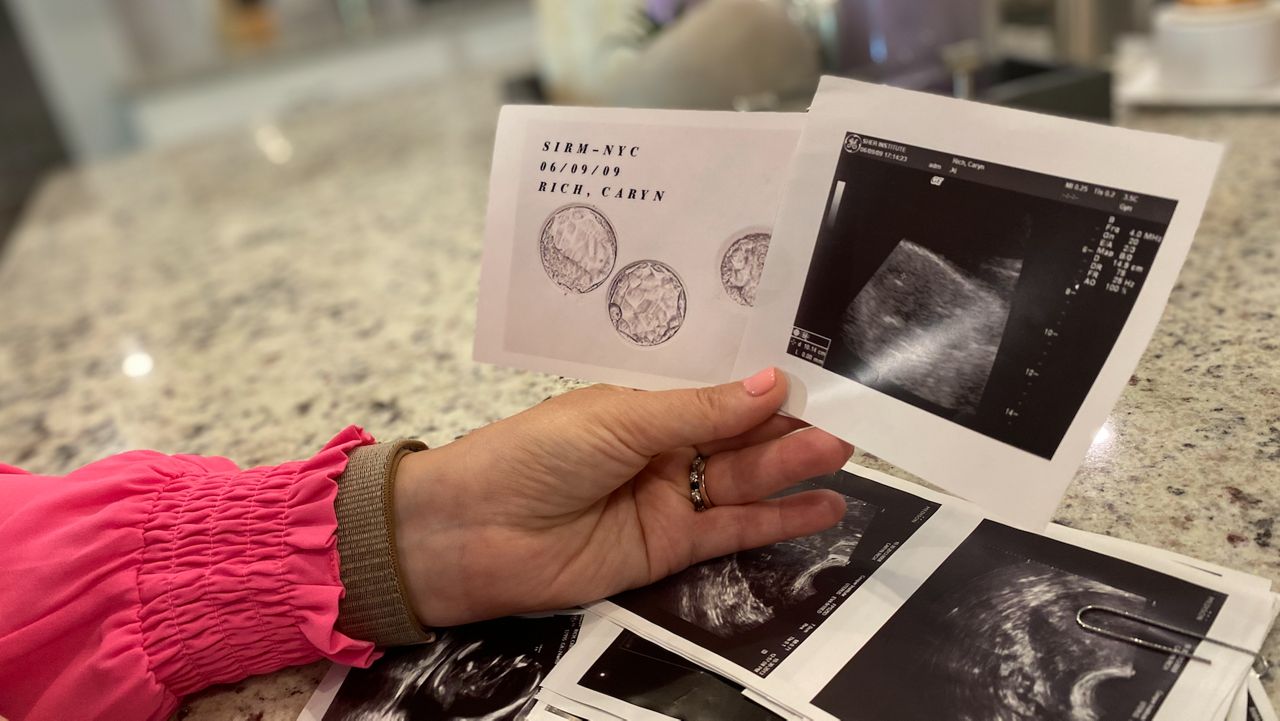 In total Rich had five miscarriages and went through 15 in vitro fertilization treatments. Each treatment and failed pregnancy brought relentless pain.
"At that point in my life, that was the toughest thing that I ever went through," Rich said.
Not only was it tough emotionally, but financially it was tearing her family apart. Rich said her family was close to bankruptcy from all the infertility bills. But somehow her family managed it.
The average cost of IVF treatment in the U.S. can vary widely. One study found the costs per treatment can be as high as $20,000 for all out-of-pocket expenses.
"It's so unfair that we are punished and that we have to choose between having a new home or having a vacation because we have to come up with the money to have a baby," Rich said.
It's why she has been reaching out to lawmakers and asking them to co-sponsor the Access to Infertility Treatment and Care Act. U.S. Senator Cory Booker (D-NJ) and Congresswoman Rosa DeLauro (D-CT) re-introduced the bill last week.
"The diagnostic procedures are typically covered (by insurance), but the treatment is not," Rich said. "It's like saying, 'I am going to diagnose your cancer, but I am not going to treat it.' It's not fair."
She worries the financial burden will prevent other families from having children.