GREEN BAY, Wis. — A group of almost two dozen sailors traded their camouflage uniforms for medical scubas Thursday at Bellin Hospital in Green Bay.
The team is there to help increase the number of people the hospital can care for, both those with COVID-19 and those dealing with other conditions.
"Just in the month of November we had requests to transfer patients here. Over 300 times we had to say no because we didn't have the ability to take a patient," Bellin's president and CEO, Chris Woleske, said at a press conference Thursday. "They were patients at facilities within our region as well as patients from other states. We even had Canada calling us and asking us if they could transfer a patient to us."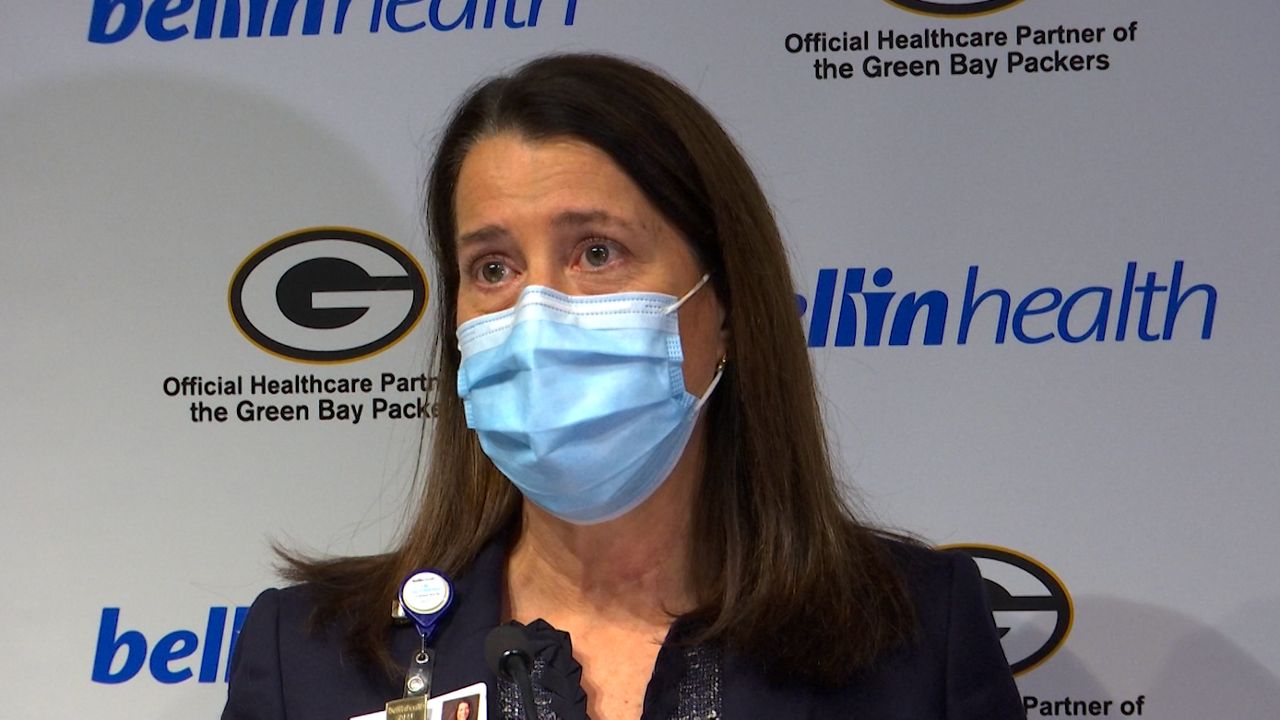 The team's arrival comes almost 10 days after Gov. Tony Evers requested federal help as many of the state's hospitals face a high number of patients as the number of COVID-19 cases in the state accelerates.
Medical Response Team 5 is made of sailors from medical units across the country, said Capt. John Callahan, the officer in charge.
The team recently finished similar work in Billings, Montana.
"It's nice to deploy to America," Callahan said. "I've deployed to many places, Iraq, overseas, things like that. It's nice to deploy to Americans, help Americans, to be greeted by Americans and to feel the sanctity that we're doing something good."
Specialities range from respiratory therapists and critical care nurses to internal medicine doctors and a pulmonologist. The team is expected to be in Green Bay 30 days.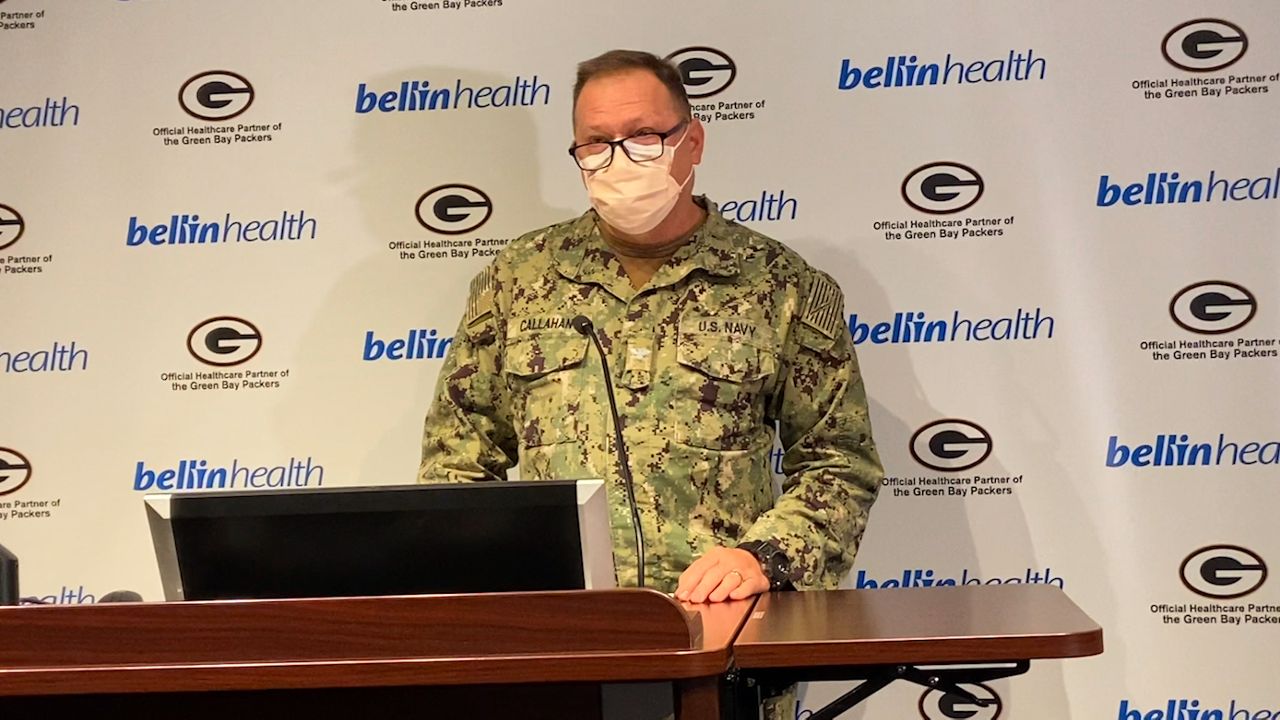 "We feel like we're doing good and helping people. We get to learn from our colleagues and they get to learn from some of our military experiences," Callahan said. "It's nice to not have flak (vests) and kevlar and to be in a place where you're appreciated."
Woleske said Bellin will make the most of their skills, knowing full well other hospitals around the state have similar needs.
"The other hospitals do need this help and they're asking for this same help," she said.