MILWAUKEE — The city of Milwaukee is facing a big budget challenge in the coming years.
The city's pension system — which covers police officers, firefighters, elected officials and other local employees — takes a chunk of funding from the city budget every year to pay for retirees' benefits.
And starting in 2023, that chunk is set to get much, much bigger: The yearly price tag could climb to around $140 million per year, according to city estimates. Bridging the budgetary gap could mean layoffs, cuts to city services or changes to employee benefits.
This summer, Milwaukee Mayor Tom Barrett launched a task force to figure out how the city can navigate the upcoming jump.
"I am not looking to 'kick the can down the road,'" Barrett said in a statement. "I am looking for lasting and sustainable solutions."
As the committee wraps up its work looking into possible solutions, we break down the backstory — and the stakes — of Milwaukee's pension challenges.
How did we get here?
It's easy to hear "fiscal crisis" and assume that the money has been mismanaged, said Rob Henken, president of the Wisconsin Policy Forum. But that's not necessarily the case with the city pension fund, he said.
"There's sort of a convergence of factors that have come together," said Henken, who worked on a 2020 analysis of pension funds in Wisconsin. "In part because the city has some very responsible rules regarding the amount of taxpayer money that it has to put in."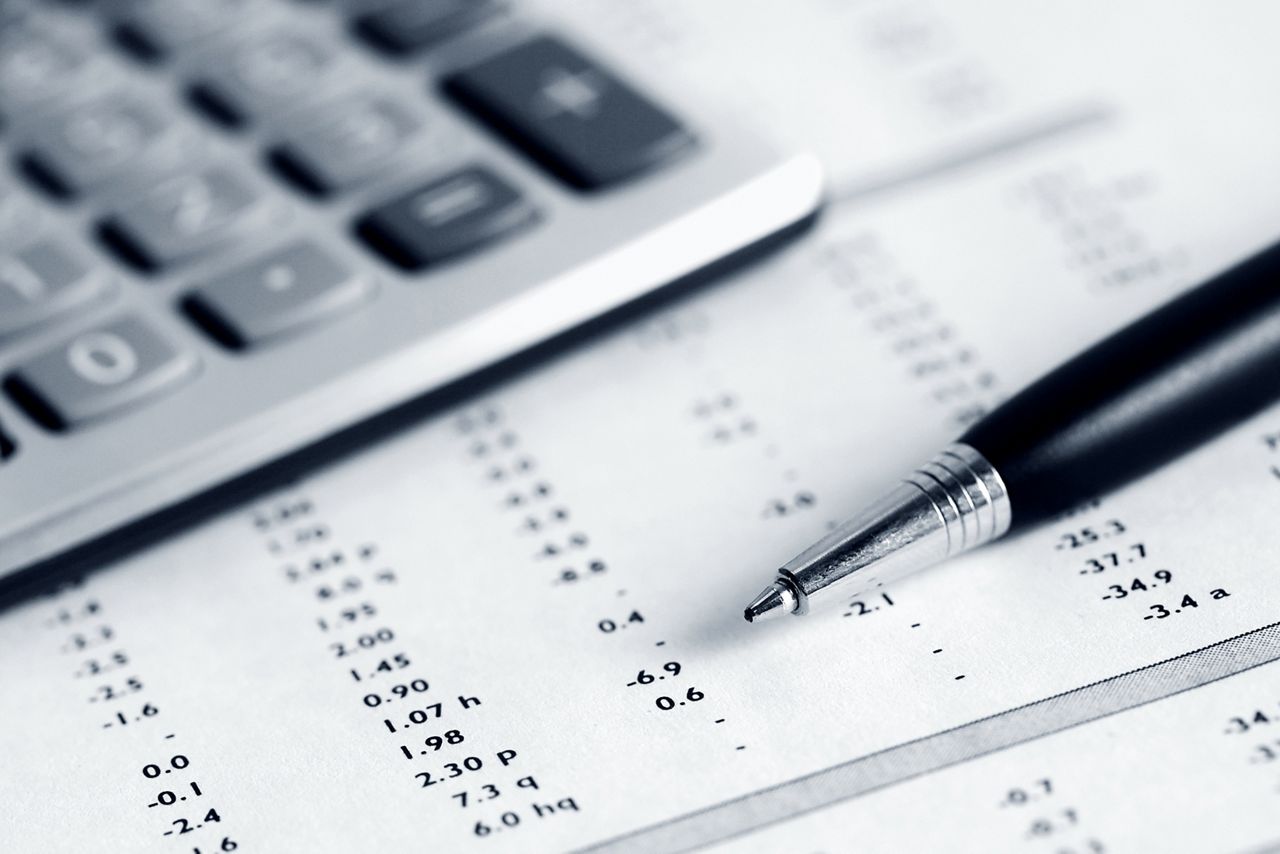 The City of Milwaukee Employees' Retirement System — which runs separately from the state- and countywide pensions — is around 80% funded, Henken said. That means at their current value, the fund's assets cover 80% of the costs for the promised benefits.
The fund's value sat at around $5.6 billion at the end of 2020, according to the system's financial report from that year.​
An 80% ratio is generally in line with other public pensions across the country, Hensen said, and slightly above the Milwaukee County fund (which has faced its own controversies). Some state pensions have seen funding levels dip as low as 40% in recent years, according to a Pew study.
But the city is on a schedule to get its pension system to a 100% funded ratio by 2043. Filling in the last 20% involves a combination of city tax money and returns on the pension fund's investments.
For years, the city has been assuming it will get 8% back on its pension fund investments each year, Henken said. While that used to be a reasonable estimate, "that has been found increasingly, on an average basis, to be unrealistic," he said — so the pension board decided to go down to a 7.5% assumed return.
With less investment money in the equation, the city has to contribute more tax dollars to keep up with its full-funding timeline. Add on a couple complicating factors — like the general trend of people living longer and working longer — and Milwaukee is left with a big gap to fill, Henken said.
"There is no question that this is a real, potentially crisis situation for the city of Milwaukee from a financial standpoint," he said.
Every five years, the city re-calculates how much it will have to contribute to get the pension system fully funded.
The next reset is slated for 2023, at which point the city may have to add an extra $70 million per year to its pension bill, according to a statement from the mayor's office. That's double the current annual contribution — and a level Barrett called "simply unsustainable."
Minding the gap
The pension funding gap has already led to some cuts in city government, according to Barrett's statement, including decreases in the numbers of police officers and firefighting companies.
But longer-term solutions are necessary, said Joe'Mar Hooper, the executive director of local nonprofit Safe & Sound.
Hooper, who has a background in city government and is serving on the pension task force, said the group is looking for ways to cover the "humongous gap" in funding while still serving Milwaukee residents.
"Everything with this is a balancing act," Hooper said. "We have to really take into account the needs of the taxpayers versus the needs of the city."
The task force is made up of 13 people including public members, city representatives, an alderman and union leaders. It's led by Antonio Riley, a consultant and former regional administrator at the Department of Housing and Urban Development.
Andrew Wagner, the acting president of the Milwaukee Police Association and one of the task force members, said the group was a chance to bring together a wide range of viewpoints on the pension issue.
"You've got people from different perspectives coming in and just giving their side of the story, with people that normally wouldn't work together," Wagner said.
The group planned to share a report and recommendations to the mayor by the end of August, said Jeff Fleming, a spokesperson for the mayor's office, via email.
"The task force is working through information from the pension experts who presented as well as their own insights and ideas to create recommendations to the mayor," Fleming said. "They agree that while the City's retirement system is currently well-funded and not in crisis, there are challenges to funding pensions and city services in the long term."
The work has involved weighing a multitude of options, Hooper said — from "homegrown solutions" that the city can take on itself, to other changes that could require buy-in from the state.
Hooper acknowledged there are some measures that "legally and morally we don't want to do." For example, he said current retirees can rest assured that their benefits won't change. But generally, he said the task force was looking into a wide range of options for how to bridge the funding gap.
"Our goal is to get everything out on the table, be able to discuss it, and then be able to present to the mayor and the Common Council a range of things," Hooper said.
No "silver bullet"
On the whole, Henken — who is not a member of the task force — said "there are not a lot of good options for the city" to lower its pension obligation.
This spring, a report by a city committee suggested that more than 1,300 layoffs might be needed to deal with the budget shortfall, Urban Milwaukee reported.
In theory, Henken said, the city could cut costs by asking employees to contribute more toward their pension plans, or changing the cost of living increases that bump up retirees' benefits each year.
He also suggested Milwaukee should "seriously explore" the idea of folding new employees into the statewide system, instead of maintaining its separate system. The fully-funded Wisconsin Retirement System is a "gold standard" for public pension funds, he said, and already covers local employees for the whole state except Milwaukee.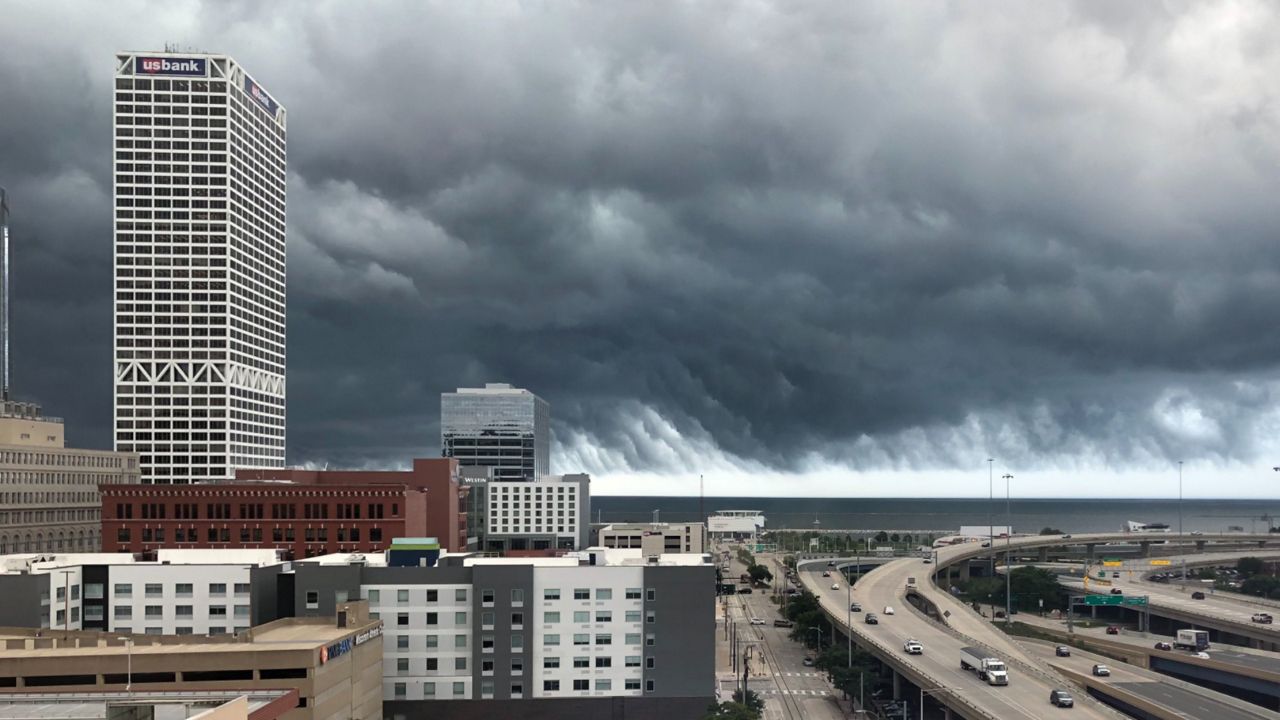 Milwaukee is in an especially tight spot because it doesn't have a very diversified revenue stream and relies heavily on property taxes, Hooper said. It will be hard to find a way to bridge the gap without having to cut city services or ask for additional revenue options from the state, he added.
Though benefits for current retirees are set, there's still the possibility of making changes for future employees, Hooper pointed out.
"As we move forward with newer employees, what are the options that we can have for them?" he said. "And hopefully, that doesn't hurt our ability to attract and retain the best workforce we have as a city?"
Wagner said he didn't think it would be fair to "saddle that bill" of the pension shortfall on the current city employees, who aren't reaping the rewards of their pensions yet.
He hoped the city could find funding solutions that would still let it fulfill its pension promises to employees, as well as avoiding further cuts to public safety workers.
"We believe that public safety and public security should be the state's top priority going forward ... with the (current) increase in crime rates, and the cuts they already made," Wagner said.
As the task force wrapped up its initial report, Wagner said the work of tackling the pension issue was still just getting started.
"There's still very big differences on how this pension issue's going to be solved and how it's going to be paid for," Wagner said. "And there's some groups that want one thing, and other groups that definitely want another. But I think they did compile a good list of ideas."
In any case, Henken said, "Nobody should think that this task force is somehow going to come up with a silver bullet."
Hooper agreed that the task force isn't looking for a "panacea." Getting to a sustainable budget will require a wide range of options and a delicate balance of interests, he said.
"As a city resident, I want to see my service levels remain where they are, if not get stronger," Hooper said. "The goal is just to really hunker down and figure out … how we can be proactive in coming up with solutions that will allow us to continue to be a thriving city."