MILWAUKEE— One female on the Milwaukee Police Department's mounted patrol is paving the way for other women and girls to become involved in law enforcement.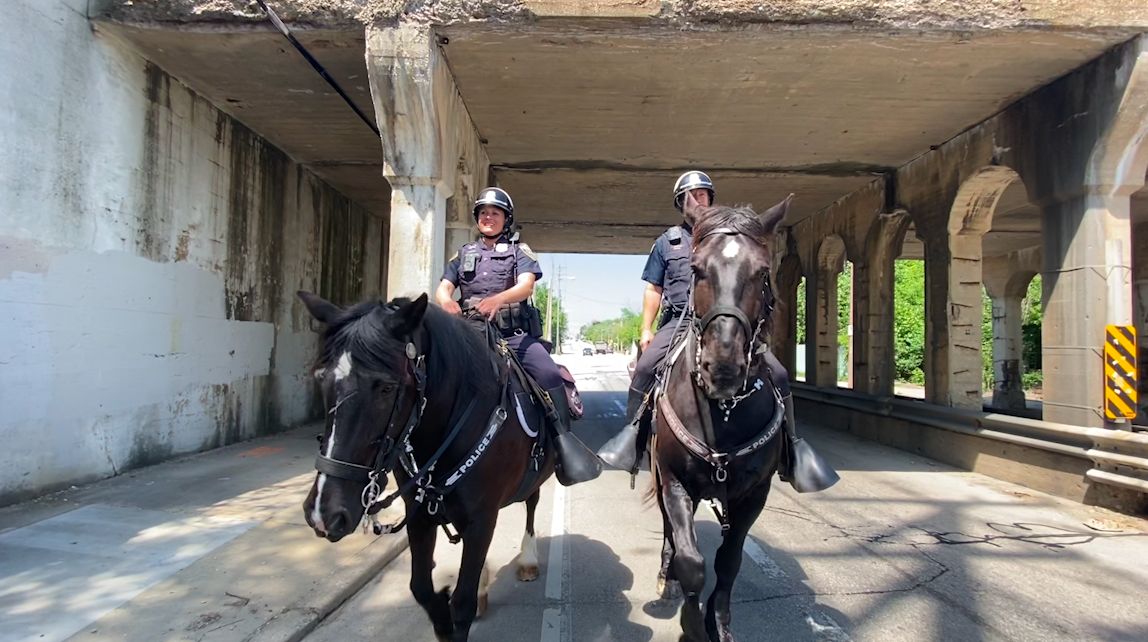 If you walk around downtown Milwaukee you may see a team of mounted patrol horses with the Milwaukee police department. It's a long standing unit that serves the community and downtown area.
Officer Aja Chirpke is currently the only female serving on the Milwaukee police department mounted patrol. In the 22 years of the mounted patrol she marks the fifth woman to ride one of the horses throughout the streets of Milwaukee.
For officer Chirpke, being on the mounted patrol is a dream job.
"I definitely feel like I've won the lottery to be able to do it everyday," she said.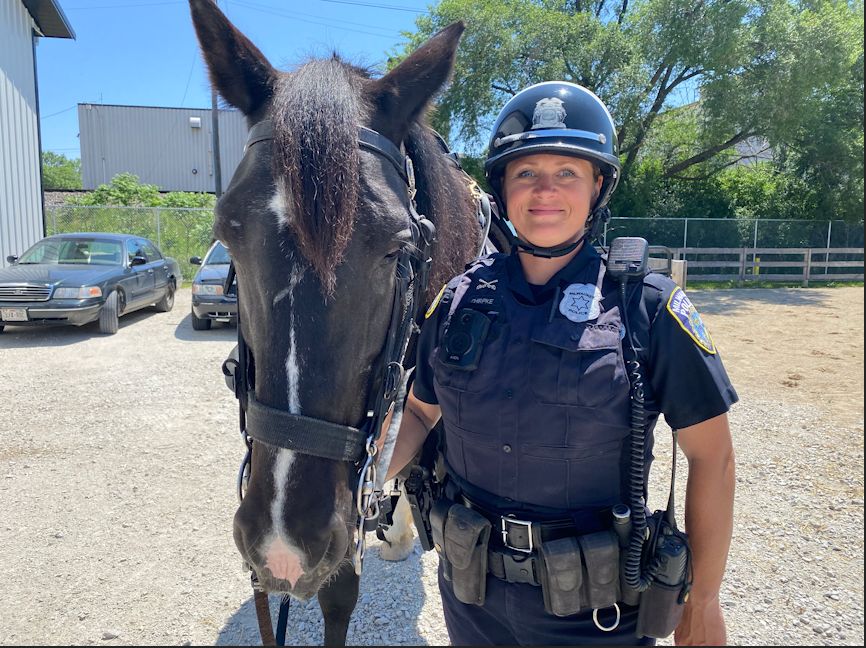 She's served 12 years as an officer with the Milwaukee police department and the past four on the mounted patrol unit with her horse Jill. Part of her duties include going out on patrol across downtown Milwaukee.
Although it can be a bit intimidating, being on a horse actually helps her better connect with members of the community.
"We try to be as positive as we can and make great contacts and making people smile is a good thing," Chirpke said.
As the only woman currently serving on the mouthed patrol, she can be see as an inspiration to many young girls looking to get into law enforcement.
"Girls and women, we are capable of doing the same jobs that men typically do. So I do love that and especially the younger girls and they say stuff all the time," Chirpke said.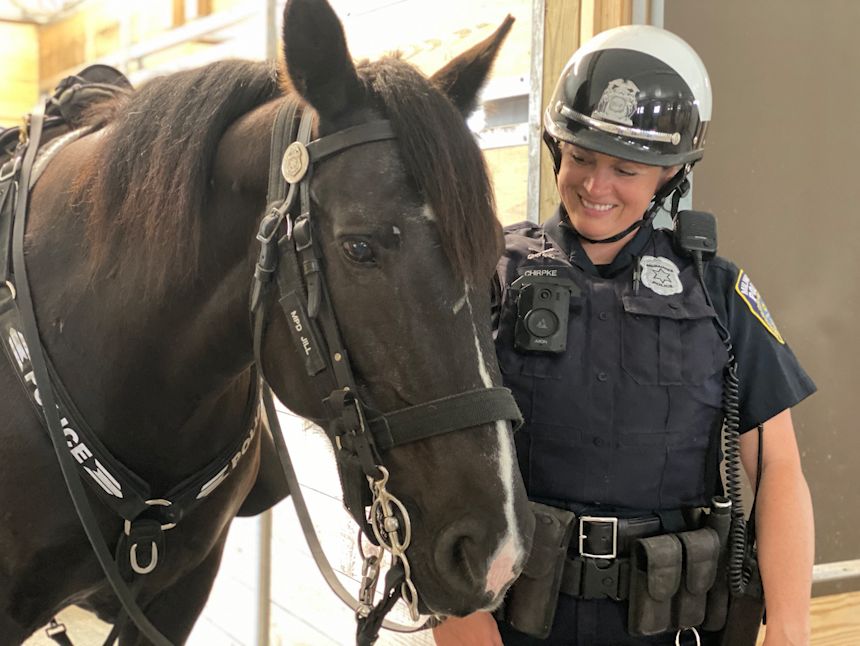 So each day. As she is out on the streets, her and her horse Jill are putting one foot in front of the other, while leading the way for other women to one day saddle up and ride along as a member of the mounted patrol.​