MADISON, Wis.— Dane County's mask and capacity requirements will end June 2.
Public Health Madison Dane County announced Tuesday when the current order expires, they will not issue a new one. Their current guidelines will turn into recommendations, instead of requirements.
Officials will still encourage people to wear masks in certain situations, especially if they live with kids under 12 who cannot get vaccinated yet, or live with someone who's immunocompromised.
Part of that decision comes from the fact that Dane County is one of the most vaccine-compliant counties of its size nationwide.
That means Dane County residents and business owners will have to decide for themselves whether to mask up.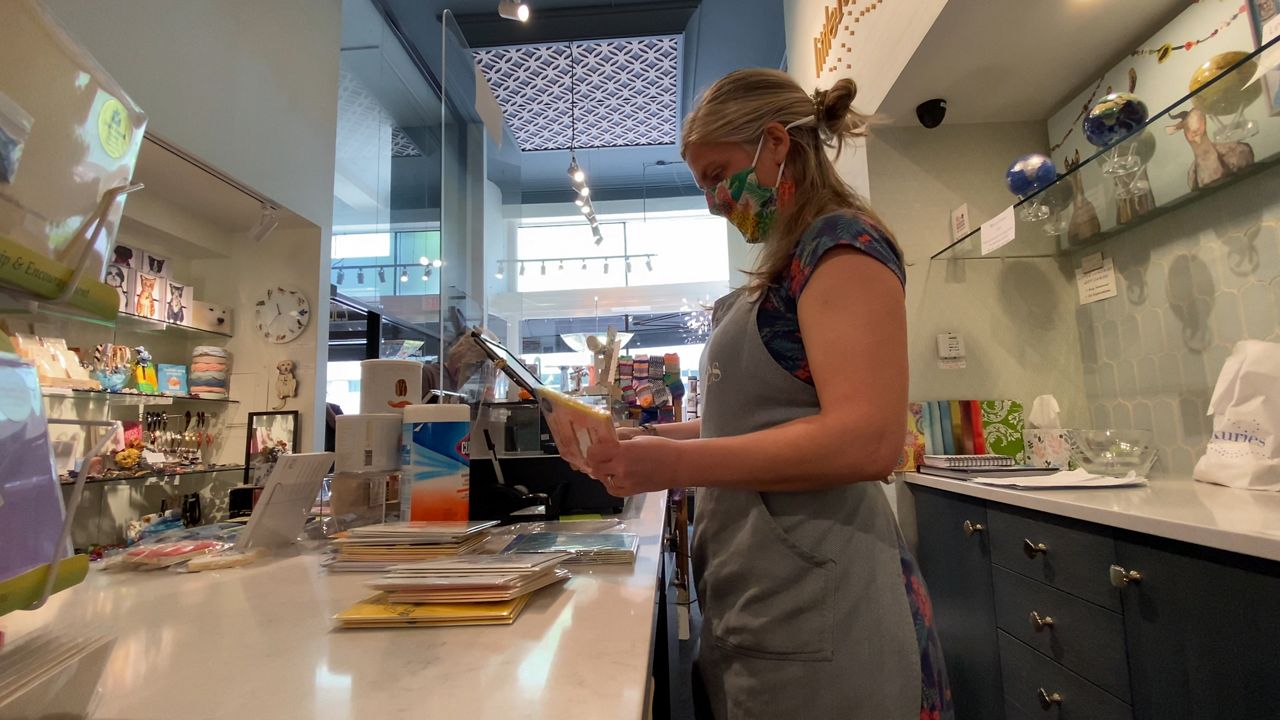 Amy Moore owns Little Luxuries, a gift shop on State Street.
Her face lights up when you ask about the store. "I really enjoy curating the space of fun, playful, distracting gifts," she said.
She's been open since April 2020, after a brief mandated shutdown. Things are finally starting to get busier in the shop.
"With graduation happening in person … we had families perusing the street and visiting the businesses. And with Mother's Day, we've had a little uptick in some of the traffic," she said. "As it's warmer outside … it's really great to see that energy again."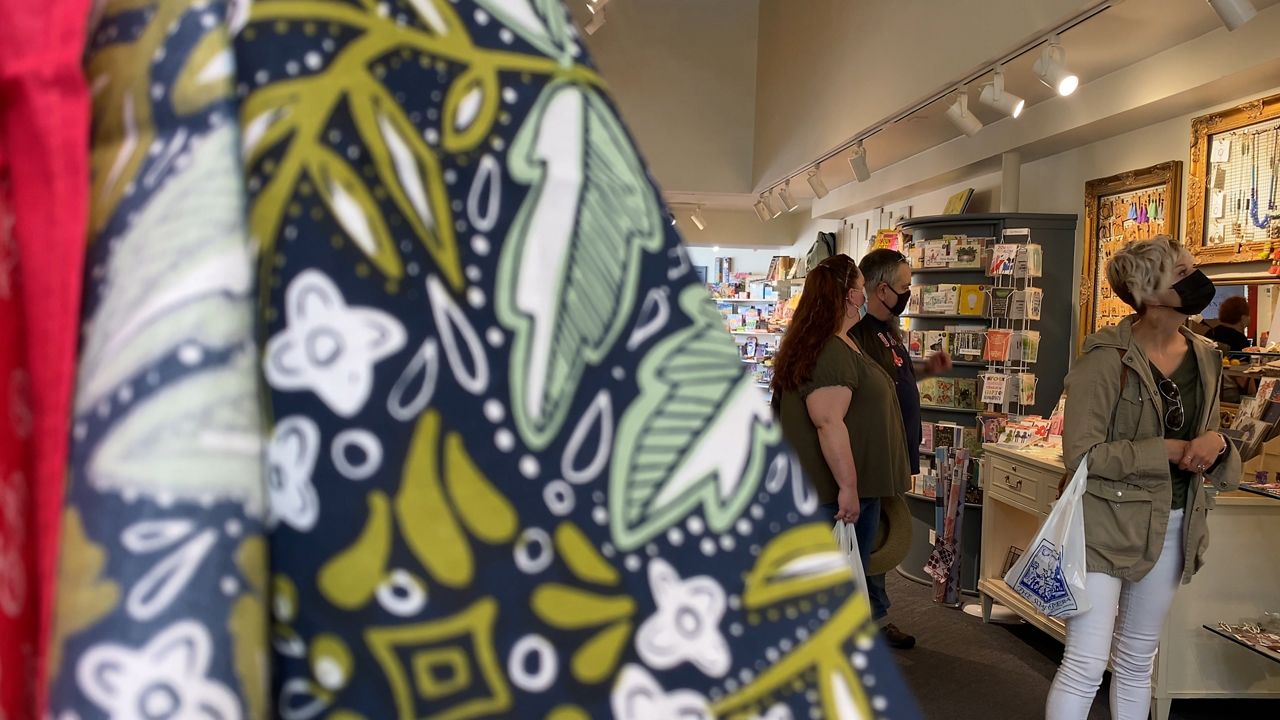 Her whole staff is starting to feel more protected. She has a colorful "vaccinated" button on her Little Luxuries apron.
"We're 100% vaccinated as a team, which is exciting," she said. "It just alleviates any concern regarding our own safety and safety of others."
Part of the reason for the change from PHMDC is the stellar stats on the county's vaccinations. Currently, about 63% of residents of all ages have had at least one dose of the vaccine. By June 2, they expect that to rise to 75%.
"Dane County is doing incredibly well," said PHMDC Director Janel Heinrich. "We are one of the most highly vaccinated counties in the entire country."
While the vaccination rate is high in Dane County, of course that's not the case everywhere. That's a big part of why Moore has decided she'll keep requiring masks in her store. State Street is a tourist area, and people come there from all over.
"Occasionally we'll have people walk in our space, and maybe they come from outside our county and they're [not familiar with] our mandate," she said. "Normally, at this stage, people are carrying the masks with them. It's just a matter of reminding them."
At the press conference to make the announcement, leaders encouraged everyone to respect the choices of other people and business owners.
"We've all been through a lot. And it's going to take time for us all to adjust," said Dane County Executive Joe Parisi. "In the coming weeks, some local businesses may choose to continue requiring everyone to mask up well in their establishments. And that's okay. That's their right. And their decisions should be respected."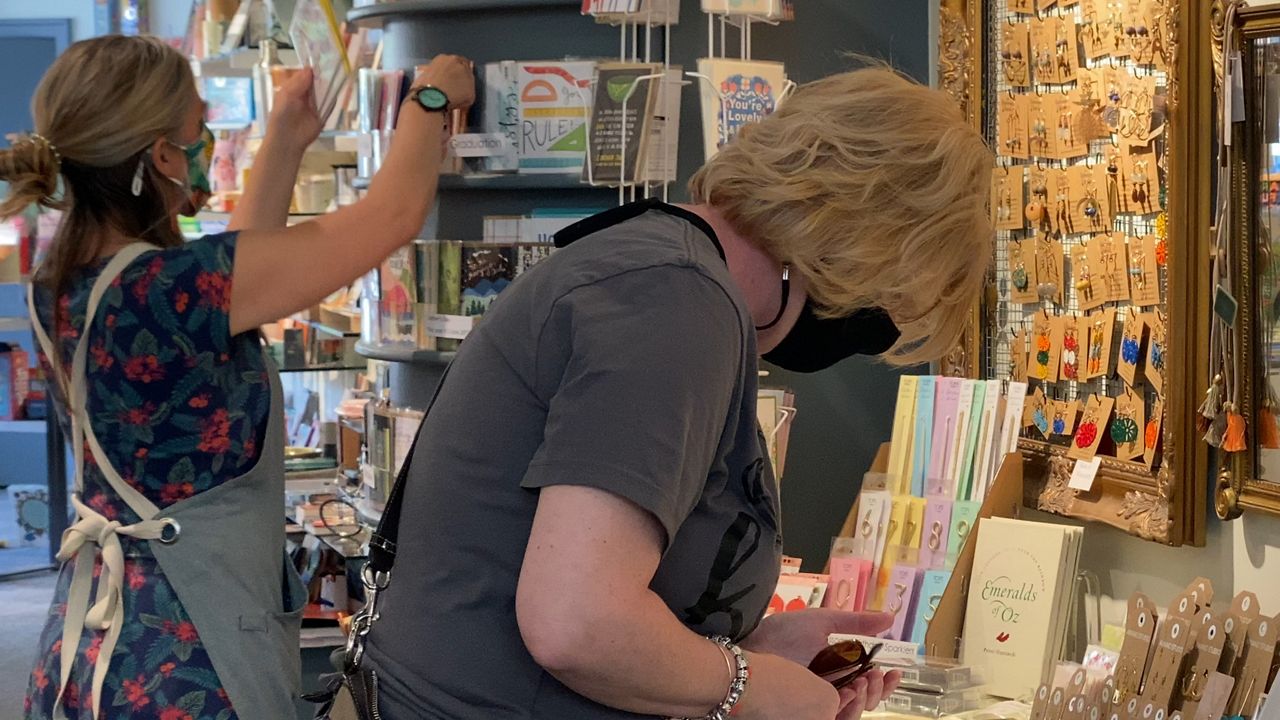 After June 2 in Dane County, it'lll be up to business owners like Moore to decide how they want to move forward.
"We'll continue to require masks and just take the precaution," Moore said. "I think it's best to be more cautious."