GREEN BAY, Wis. — It takes Molly Delwiche a couple seconds to calculate how many vaccines she's administered since February.
When it's all tallied up — and doubled checked — the number is around 7,000.
"I'm proud of it," she said about her work in the Lambeau Field vaccination clinic. "It's been a fun job and a very humbling one."
It's a number the registered nurse for Bellin Health says she'd like to see grow.
So would health officials across the state.
In an effort to encourage additional vaccinations, Bellin, along with Preveva Health and the Oneida Nation recently launched a social media, television and advertising campaign to encourage people to get the shot.
Initially, the Lambeau site was doing 1,200 vaccinations per day but that number has trailed off to around 400 or 500 as the number of vaccinated people increases along with places where shots are available.
Jason Mattson said the clinic is accepting walk-ins and making access to the vaccine as simple as possible.
"We have plenty of vaccine and we really want people to get in here and get vaccinated," he said.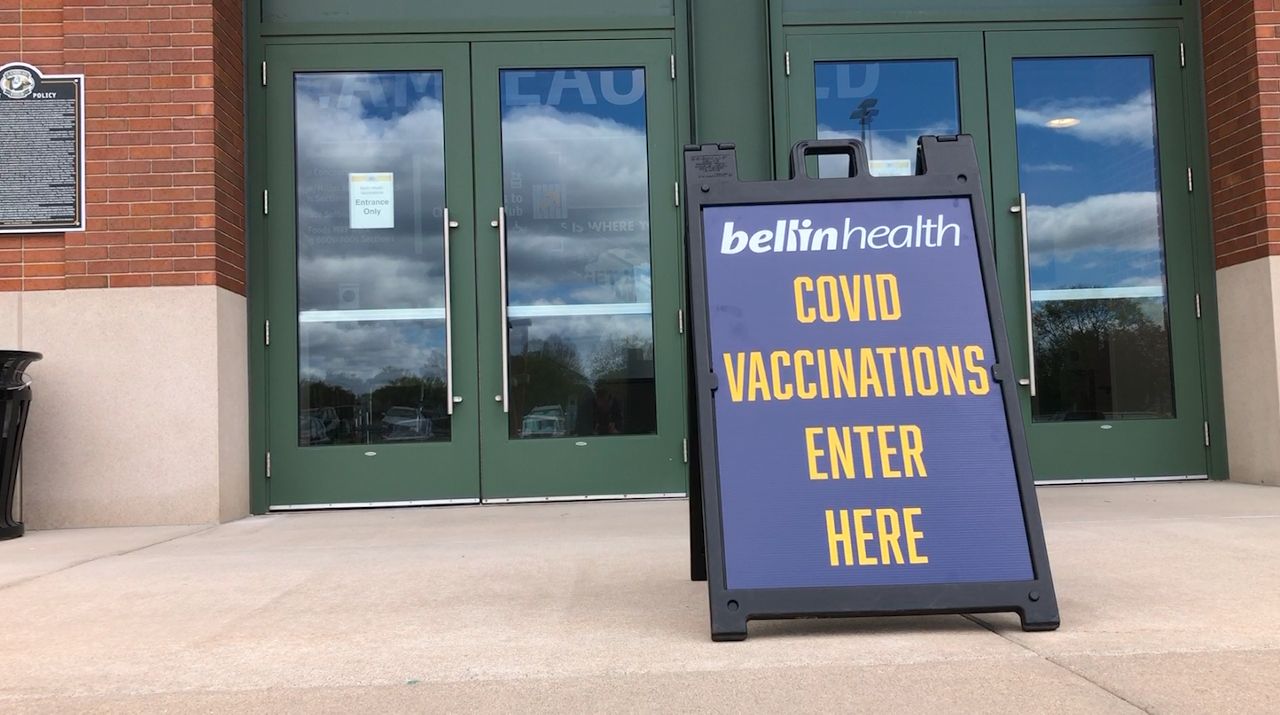 As the state and nation works toward herd immunity, it may get some help this week if the use of the Pfizer vaccine is approved for children between 12- and 15-years-old.
"Young people who get COVID might not be hospitalized, but they can still pass it on to people who are high risk and can be hospitalized," Mattson said. "Any one person that can get vaccinated prevents them from not only getting it but also passing it on to someone else."
Milwaukee's health commissioner said vaccine clinics could be in the city's schools as early as next week — pending federal and state approval for emergency use in children.
It's part of a wider effort to make vaccination a little easier.
"From our perspective, we just want to make sure the kids have access," commissioner Kirsten Johnson said. "Knowing that a large number of 12- to 15-year-olds are in school, in person, in the city, we want to bring the vaccine to them and eliminate as many barriers as we can."
So does Delwiche.
"I've talked to so many people and heard stories," she said. "Sad stories from people who had family members who have passed away from this and other stories from people who are so excited becuase they get to hug their grandbabies and they get to see people."