November was pretty dry for SoCal. In fact, most of SoCal did not even see a drop of rain. This led to our seasonal rain totals falling way behind normal as we moved halfway through December.
Many SoCal cities had only seen 50% or less of normal rain totals by mid-December. Thankfully, an Atmospheric River brought a lot of beneficial rain to SoCal.
The rain year starts on Oct. 1 and ends on Sept. 30.
By mid-December, most cities should have more than two inches of rain in the rain buckets.
SoCal has a Mediterranean climate classification. We have a definite dry season and wet season. Well, it should be wet, but we have been in a drought for most of the last 10 years.
We had a couple of storms in October, so SoCal started the rainy season with more than normal rain. For example, Downtown LA should have gotten .58" but we got a little more with .78".
Then November came and went with absolutely no rain at all. The table below shows a cross-section of SoCal cities and their averages compared to actual totals. You can see we were far behind in the rain gauges.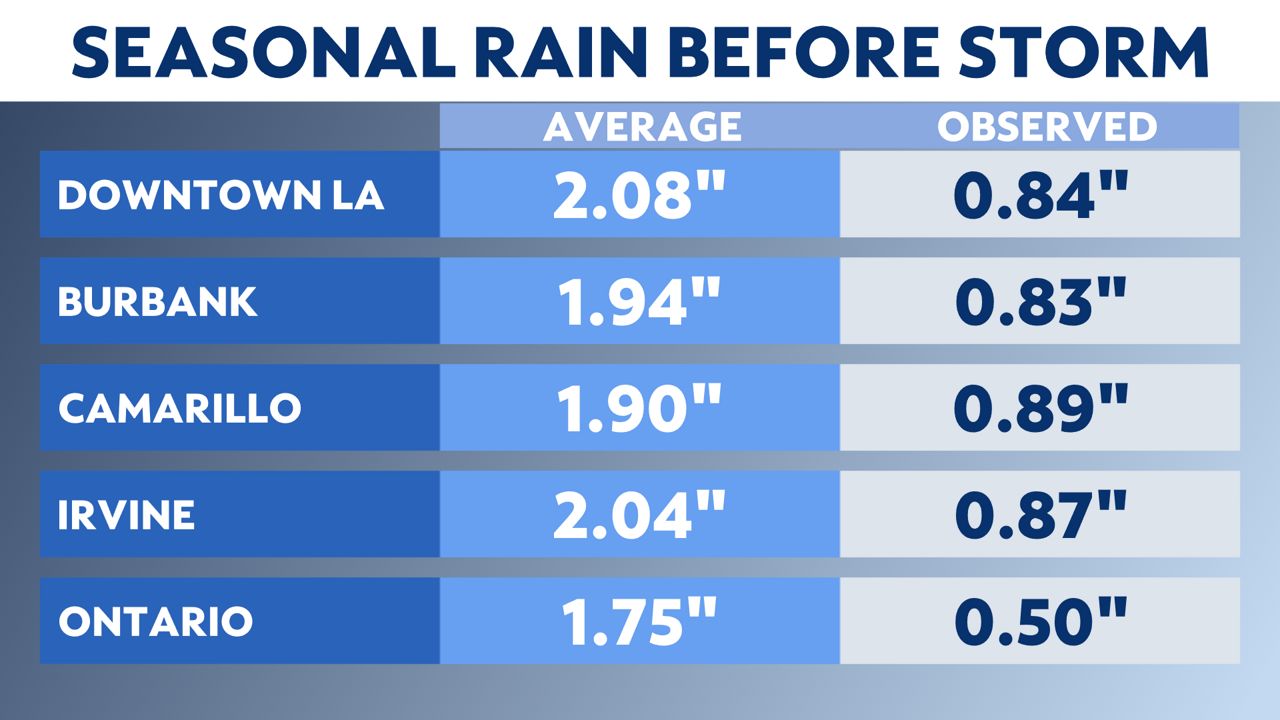 Then, the first half of December was mostly dry, with the exception of a couple of days of drizzle that added about .01" to a few hundredths of an inch of water.
Finally, on Dec. 14, an Atmospheric River moved south into SoCal. This storm brought several feet of snow to the Sierras and up to 20" of snow to our local mountains.
Just this one storm brought some record-breaking rainfall to SoCal. It also brought us enough rain to surpass what we should have by the middle of December. The list below shows how much rain we observed compared to the seasonal average.
This Atmospheric River storm did cause some problems with some localized flooding and small debris flows. It was mostly beneficial rain and broke many daily rainfall records. It was because of that last storm that we have gone from deficit to surplus.
Many people often ask whether one storm or even one season can break the drought. The answer to both questions is "no!" The map below shows the Drought Monitor before and after the storm. There was no change in SoCal.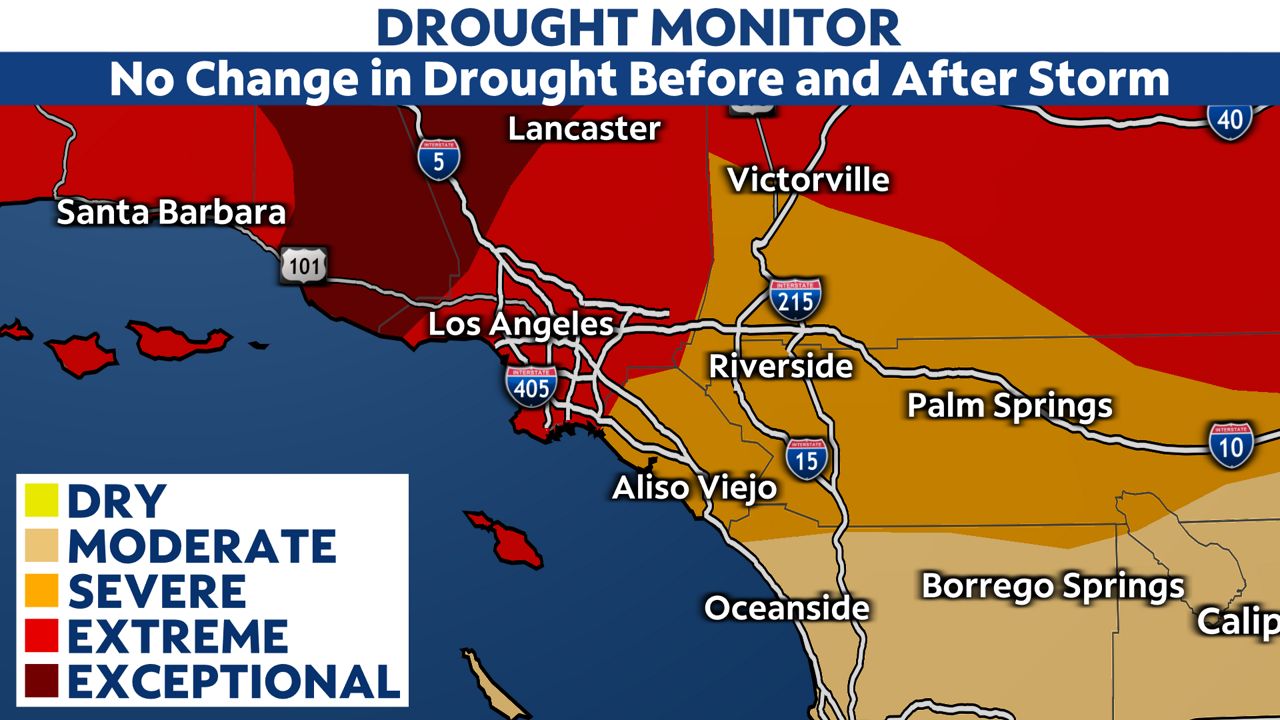 In addition to the good news with last week's storm, another storm is slated to drop south out of the Gulf of Alaska and bring rain to SoCal from Wednesday through Saturday.