As part of their training, firefighters spend hours in class and in the field learning about the factors that influence fire behavior.
This skill is critical especially when dry, strong Santa Ana winds blow through Southern California.
The Bobcat Fire broke out on September 6 last year and burned for more than two months in the Angeles National Forest.
"Fuels were dense, old growth chaparral," said Angeles National Forest Fire Chief Robert Garcia. "Large parts of the mountain areas hadn't burned since the 1950s, or even back to the 1920s."
I spoke to Garcia to gain some insight on factors that influence fire behavior. He's a 25-year veteran, starting as a high school volunteer and working his way through tough assignments and hundreds of wildfires to successfully lead the fire division for one of the nation's busiest national forests.
He shared some of the images below that are used to teach firefighters about what to look out for before and during a wildfire.
The weather can influence the moisture and flammability of vegetation. Much of California has a Mediterranean climate, meaning cool, wet winters and warm, dry summers.
The lack of rain in the summer leads to very dry vegetation heading into fall - a time when Santa Ana wind events can start to ramp up.
Fire experts constantly monitor live fuel moisture levels throughout the summer to know what to expect when the season's first wind-driven fire breaks out.
Different types of vegetation determine how a fire spreads and how fast.
Chaparral, which dominates much of California's valleys, foothills, and mountain slopes, contributed to the spread of the Bobcat Fire.
"As high winds drove the fire into the more remote areas, it moved into more wilderness, timber, which increased the likelihood of more rollout, added Chief Garcia. "This is when fires burn trees and parts of it fall onto other areas."
University of California's Agriculture and Natural Resources website states:
Some chaparral shrubs have flammable characteristics such as small fine leaves, lots of litter, and peeling bark. Fires in chaparral are usually high intensity and spread rapidly through the system. Wind driven, chaparral-fueled fires often burn hot and produce tall flames and copious embers.
Southern California, as well as much of the state, has miles and miles of steep and rugged terrain along the coast and inland areas. This alone can turn a small fire into a wildfire in the absence of wind.
A wildfire burning in remote canyon areas makes it difficult for firefighters to reach the flames to establish a containment line around the fire. Water and fire retardant dropping aircraft are sometimes the only hope, but they can't be dispatched when wind gusts are above 30 mph.

During the Bobcat Fire, once the winds died down and the fire containment lines expanded, the remainder of the internal hotspots were simply allowed to burn-out.
"The majority of the hotspots are on remote and rugged mountainsides where the risks of moving in firefighters is just too high for the small payoff of controlling smoldering spots," said Chief Garcia.
If there's no threat of the fire reviving and spreading fast again, firefighters will patrol and monitor the situation from a safe distance.
Firefighters are trained to think ahead to the next big move a fire will make. As they drive out to the scene of a wildfire, they're already observing smoke columns to gain some idea of how flames are burning on the ground (surface fire) versus on trees and shrubs (crown fire).
They also watch out for smoke color to determine what's burning and what health hazards they may face. White smoke is from light fuels and release of moisture. Black smoke is from heavy fuels. Gray smoke can mean the fire is slowing.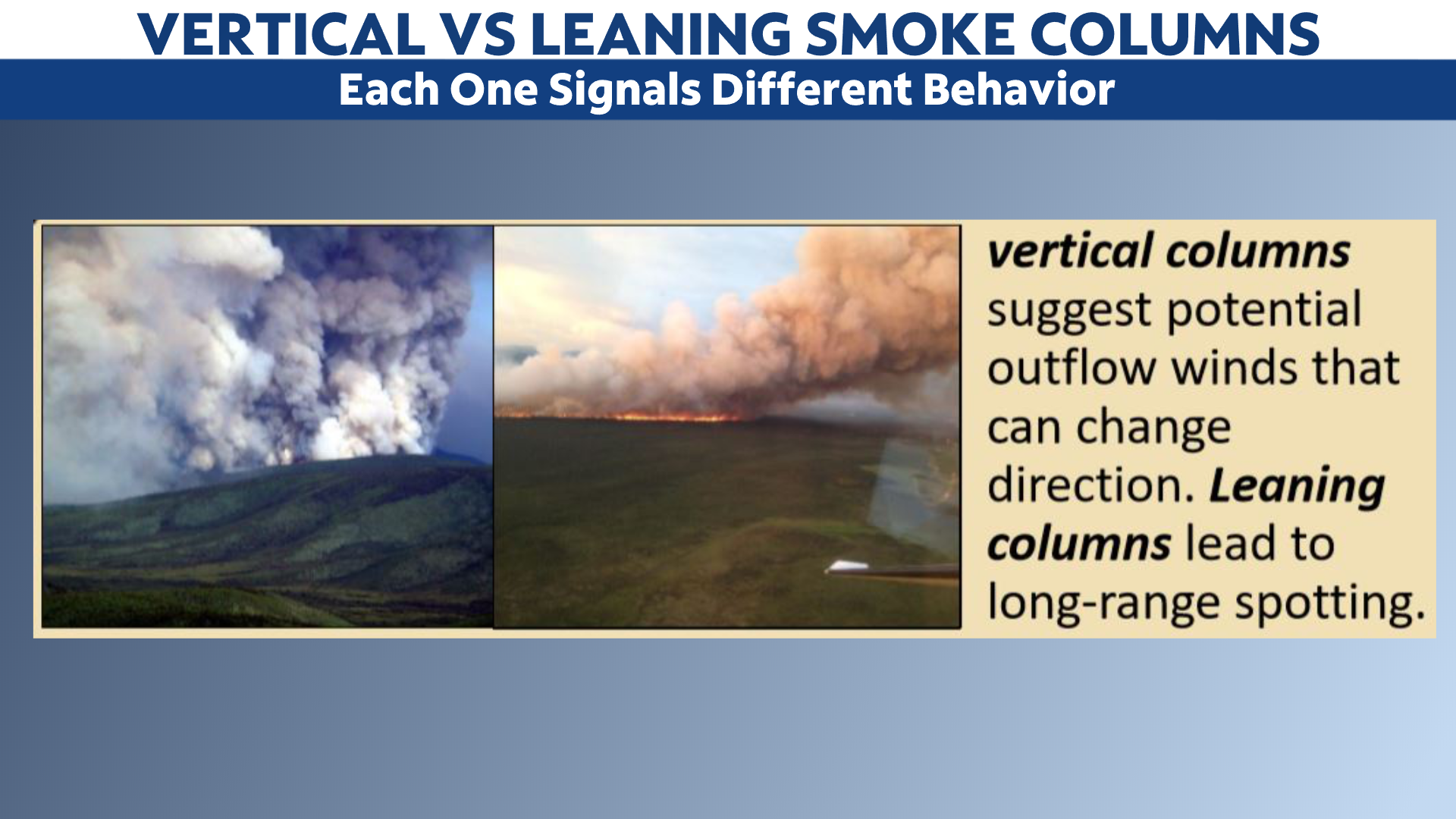 Firefighters are trained to be flexible, observant, and precise. It's important they are using the right terminology in their observations and reports to determine their plan of attack and maintain their safety.
They are also trained to be quick to move when the need arises - all while carrying a 25 to 40 pound gear pack. It's a hard enough job when the weather's nice in SoCal, but imagine having to do this on a hot, dry, windy day.