It is daunting to ride a bicycle or skateboard in the city, but for one glorious day this weekend, fans of car-free transport will have the opportunity to enjoy the streets without the threat of vehicular traffic.
On Sunday, as part of the 626 Golden Streets festival, only bicyclists, skaters, pedestrians, skateboards, e-assist wheelchairs and other zero emissions ways of getting around will be allowed on some major thoroughfares in the San Gabriel Valley.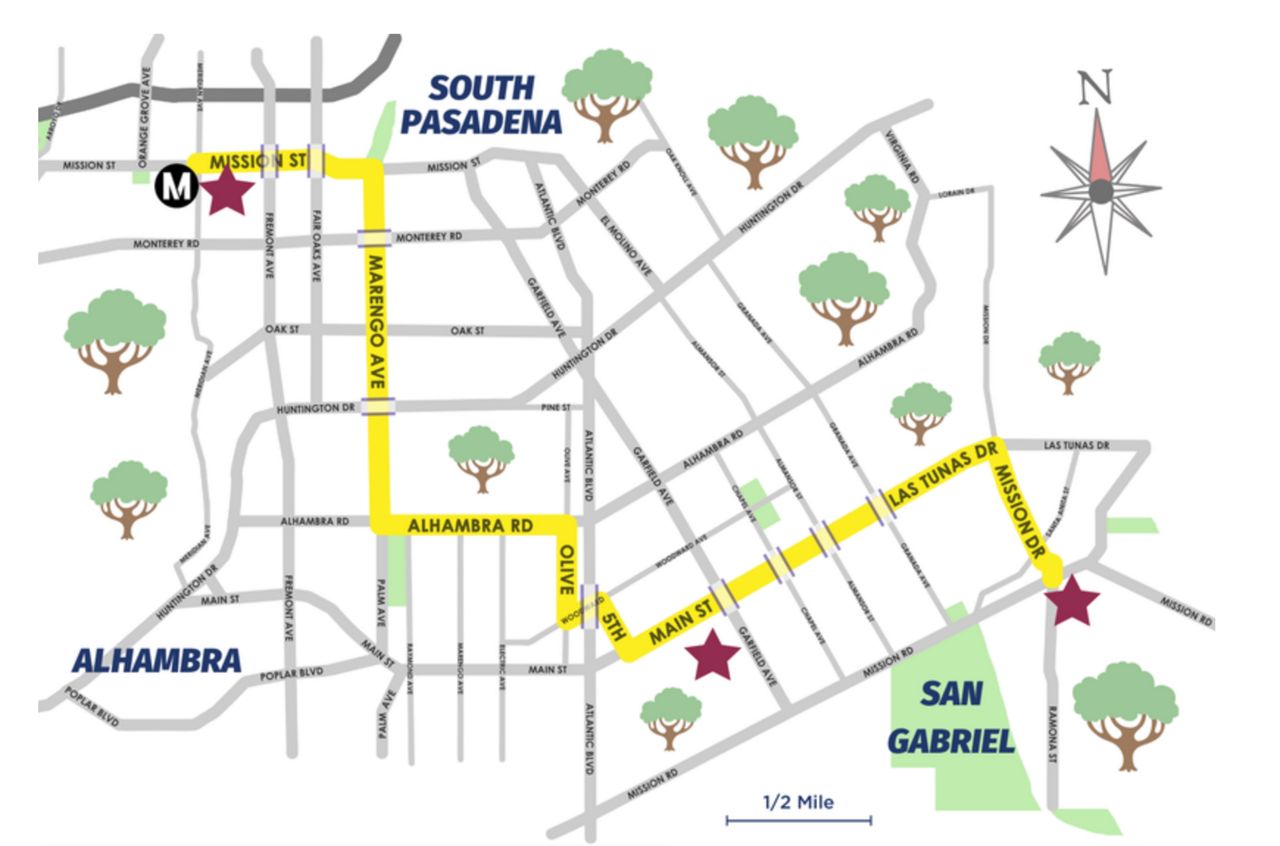 In South Pasadena, sections of Mission Street and Marengo Avenue will be closed to cars, along with sections of Alhambra Road, Olive, 5th and Main Streets in Alhambra and Main Street, Las Tunas Drive and Mission Drive in San Gabriel.
The road closures are part of Metro's Open Streets program and will run from 9 a.m. to 4 p.m. May 1.
Sunday's event is modeled after CicLAvia but organized by ActiveSGV, a nonprofit working to make a more safe, equitable and sustainable San Gabriel Valley. It will be the third Golden Streets, which was forced into hiatus during the pandemic.
Organizers of the inaugural event in 2017 said 100,000 people rode bicycles, ran or walked Golden Streets, which wound its way through 18 miles of car-free streets in seven cities, from South Pasadena to Azusa.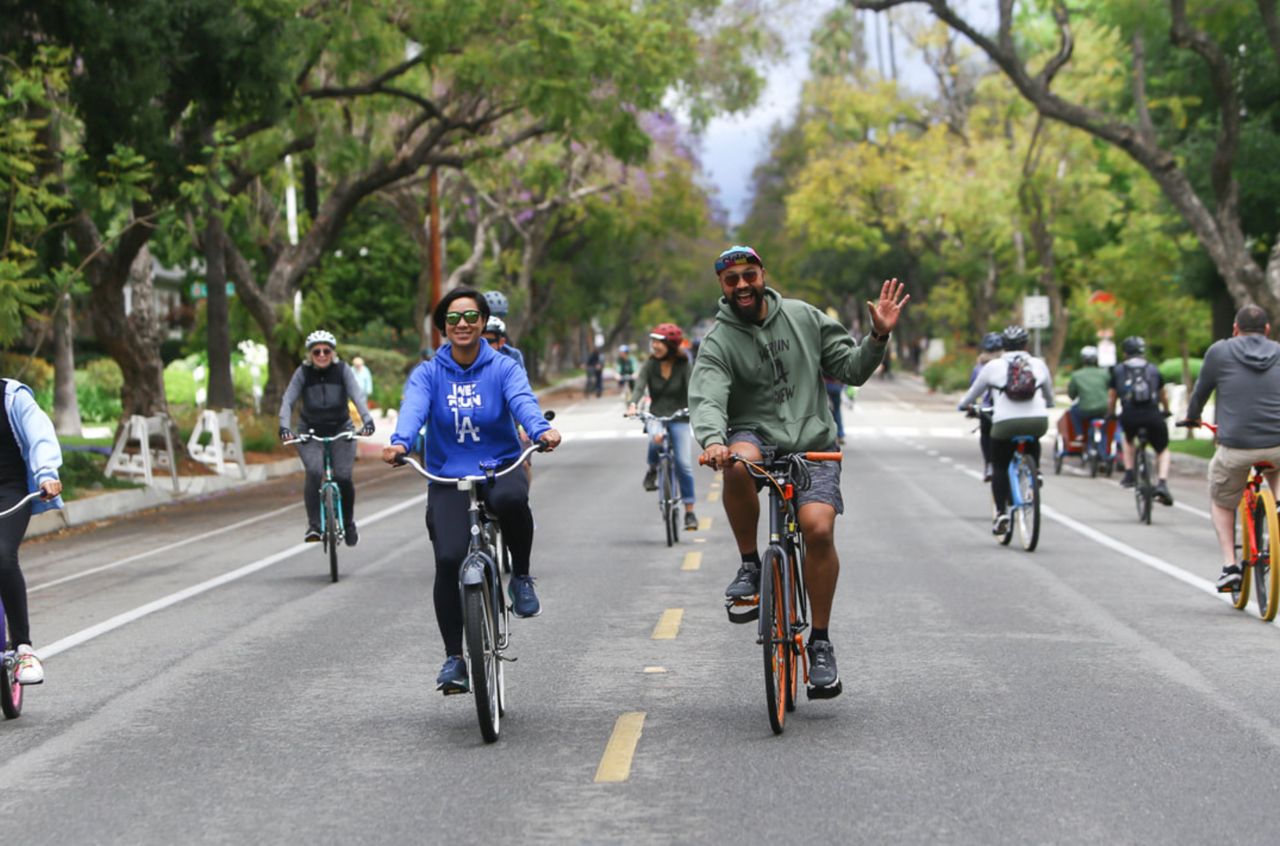 Sunday's free, family-friendly event is separated into activity hubs in the three host cities, each of which will have a stage for musical acts that run the gamut from Latin and reggae to ska, rock and kiddie tunes.
The South Pasadena Hub includes an e-bike demo zone, inflatable obstacle courses and a space for visitors to make chalk art.
The Alhambra Hub will host a farmer's market, eco fair and giant badminton, while the San Gabriel Hub will have carnival games and an inflatable rock climb slide.
A Sasquatch named Dave will help kick off the festivities at the Alhambra Stage Sunday morning.