Good morning, SoCal. Here's what you need to know today.
Your Weather Planner
Another heat wave is knocking on the door. Today is the transition day as our inland valley temperatures rise around 5 to 8 degrees above seasonal averages. The other SoCal microclimates will still be within a couple degrees of normal today.
Patchy marine layer clouds will be confined to our coastal communities this morning. With a steady sea breeze this afternoon, the marine layer clouds may be stubborn and hang around through the afternoon at some of our beaches.
Temperatures will increase through the weekend and peak on Sunday with some of our hottest valley, Inland Empire and high deserts reaching the century mark.

Get your 7-day forecast: LA West | LA East | San Fernando Valley/Ventura County | Orange County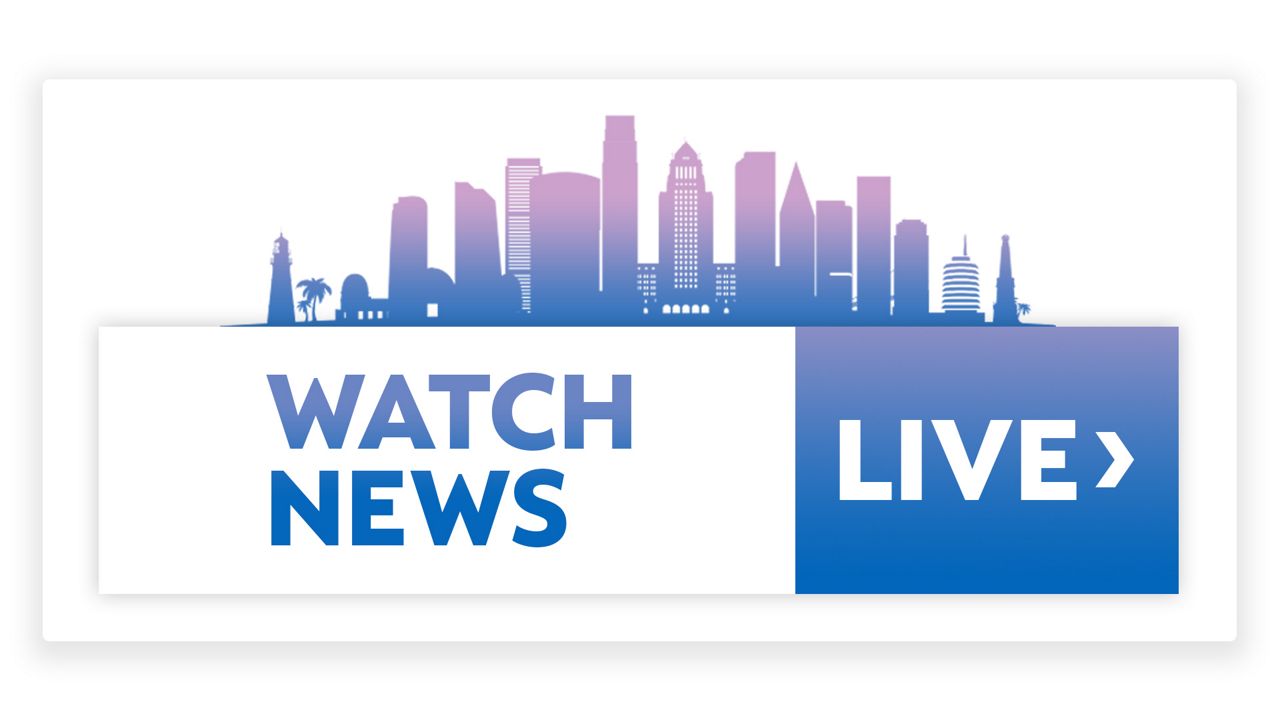 Around SoCal
1. Orange County sees slight increases in COVID-19 vaccines
Orange County saw modest increases in vaccinations and booster shots since last week, according to data released by the Orange County Health Care Agency.
The number of vaccines administered in Orange County increased from 2,326,588 to 2,328,630, according to data. That number includes an increase from 2,187,900 to 2,189,959 residents who have received the two-dose regimen of vaccines from Pfizer or Moderna. The county has also logged 200,336 residents who received one of two shots of Pfizer or Moderna.
Andrew Noymer, an epidemiologist and UC Irvine professor of population health and disease prevention, encouraged anyone eligible for a booster shot to schedule one.
2. Corona man charged in $2 million COVID relief unemployment scam
A 29-year-old Corona man accused of orchestrating a scheme to steal more than $2 million in unemployment benefits intended for those left jobless during the coronavirus pandemic was arrested on a 14-count federal indictment.
Robert Campbell Jr. was among eight people charged with mail fraud, aggravated identity theft and conspiracy to commit mail fraud following a multi-agency investigation that included the Office of the Inspector General of the California Employment Development Department, the U.S. Postal Service and the U.S. Secret Service.
3. Ohtani dominant on mound, hits go-ahead single for Angels
Shohei Ohtani allowed one unearned run in seven dominant innings and had the go-ahead hit in the Los Angeles Angels' 5-2 victory over the Miami Marlins on Wednesday night.
The reigning AL MVP won his fifth consecutive start, limiting the Marlins to two hits. Ohtani (8-4) walked three and struck out 10 before 18,741, the fourth largest crowd at loanDepot Park this season.
Three-time AL MVP Mike Trout was hitless in four at-bats and had an RBI. Trout is 1 for 21 with 13 strikeouts through the first five games of Los Angeles' nine-game trip.
Max Stassi doubled and reached base three times to help the Angels snap a four-game skid.
Around the Nation
1. More flexibility proposed for student debt forgiveness
2. U.S. allows pharmacists to prescribe Pfizer's COVID pill
3. New report details missed chances to stop Uvalde shooting
Only on Spectrum News 1
The Lakers' Transformation Begins…
While the Lakers introduced their new free agent signings, the NBA rumor mill remains focused on a possible Kyrie Irving trade to LA.
Allie Clifton, Chris McGee and Mike Bresnahan discuss how the new additions will fit with the Lakers superstars and the likelihood that a blockbuster trade could still happen.
Plus, Allie recounts a memorable day during the NBA's free agency summer of 2014. Click the link to listen.
SoCal Snapshot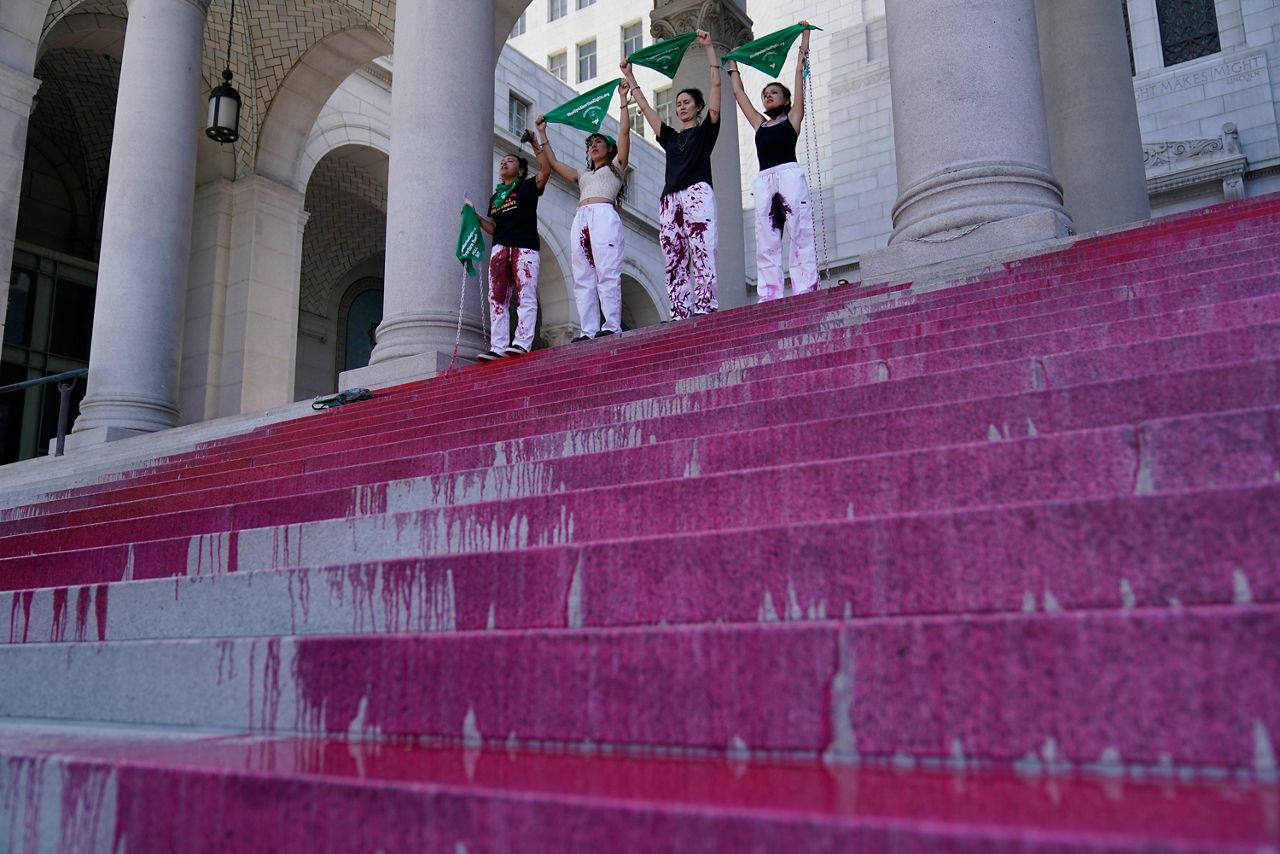 Abortion-rights activists chant after handcuffing themselves Wednesday to the front steps of Los Angeles City Hall in Los Angeles. They doused the steps with red paint. (AP Photo/Ashley Landis)