INGLEWOOD, Calif. (CNS) — YouTube Theater, a 6,000-seat performance venue in the shadow of SoFi Stadium in Inglewood, officially opened for business Monday with a dignitary-filled ribbon-cutting ceremony.
"YouTube Theater is in the heart of the entertainment capital of the world and inspired by creativity and technology," Stan Kroenke, owner/chairman of the Rams and developer of the Hollywood Park complex, said in a statement marking the occasion. "We are proud to partner with YouTube at this unique venue. YouTube Theater's opening series of special and diverse concerts and events is not only for the Inglewood and Los Angeles communities it calls home but also representative of them."
Also among those attending Monday's ribbon-cutting were YouTube Chief Business Officer Robert Kyncl, Inglewood Mayor James T. Butts Jr., YouTuber Mai Pham, Live Nation Concerts' Chief Strategy and Development Officer Jordan Zachary and Los Angeles Live Nation Concerts President Rich Best.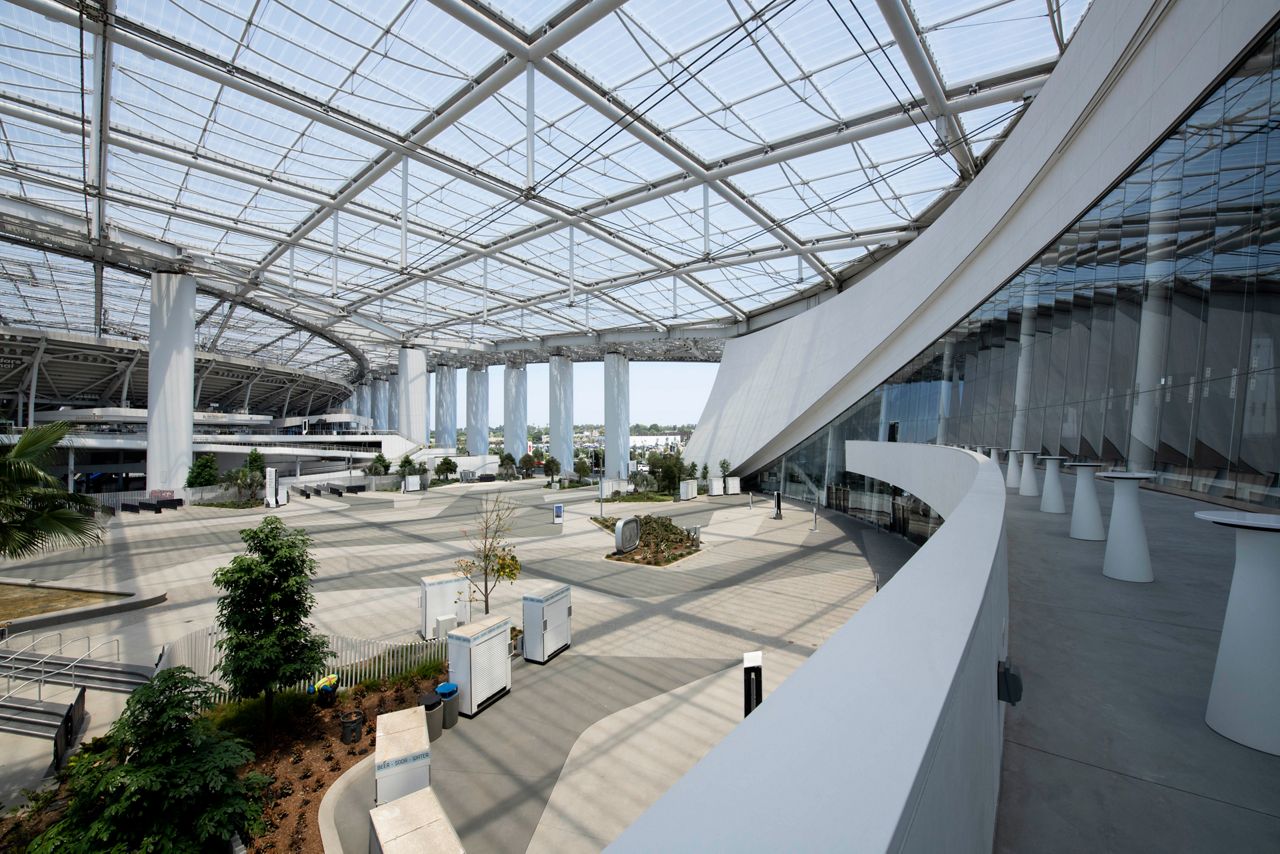 YouTube Theater is billed as a home for artists, creators and live entertainment. The theater is designed to host concerts, theater performances, award shows, sports competitions, community gatherings and more.
The first event planned at the theater is the Sept. 3 Hollywood Black Comedy Festival, hosted by Deon Cole. Theater officials plan to announce the venue's first "artist residency" later this year. Officials said the residency would feature "one of today's most popular music groups."
The 227,000-square-foot indoor venue is three stories, and configured so the farthest seat is 164 feet from the stage.
The venue also includes premium boxes, a back-of-house hospitality space with an adjacent dressing room and a private club with 140 premium seats. Youtube Theater additionally showcases digital technology like Mirror Modes, Icon screens and interactive digital gallery walls.
The venue sits adjacent to SoFi Stadium and American Airlines Plaza in Hollywood Park.