LOS ANGELES — To some people, the L.A. River is as charmless as the concrete slab that contains it. To the artists behind Rio Records, it is full of life, possibilities, and, starting December 11, music, dance, and storytelling.
"In a pandemic, we need to connect, and we need to build community and experiences," said Krisztina Holly, a board member with River L.A. Since 2009, the nonprofit has been working to revitalize the 51-mile waterway by bringing people and nature together. Next month, that mission will play out with various artists performing live at the river's edge, interacting with viewers online for a series of weekend events that will last through the first weeks of January.
"It's not just a Zoom show," Holly said of an interactive performance that is designed to be adventurous and immersive. "There will be maps. You can explore the past, present, and future, and explore different places along the river."
During a socially distanced preview event last month, a small handful of attendees safely confined to their cars were treated to an exercise in urban mythmaking, starting with an emcee who recounted "fun facts" about the fireflies that are native to the L.A. River.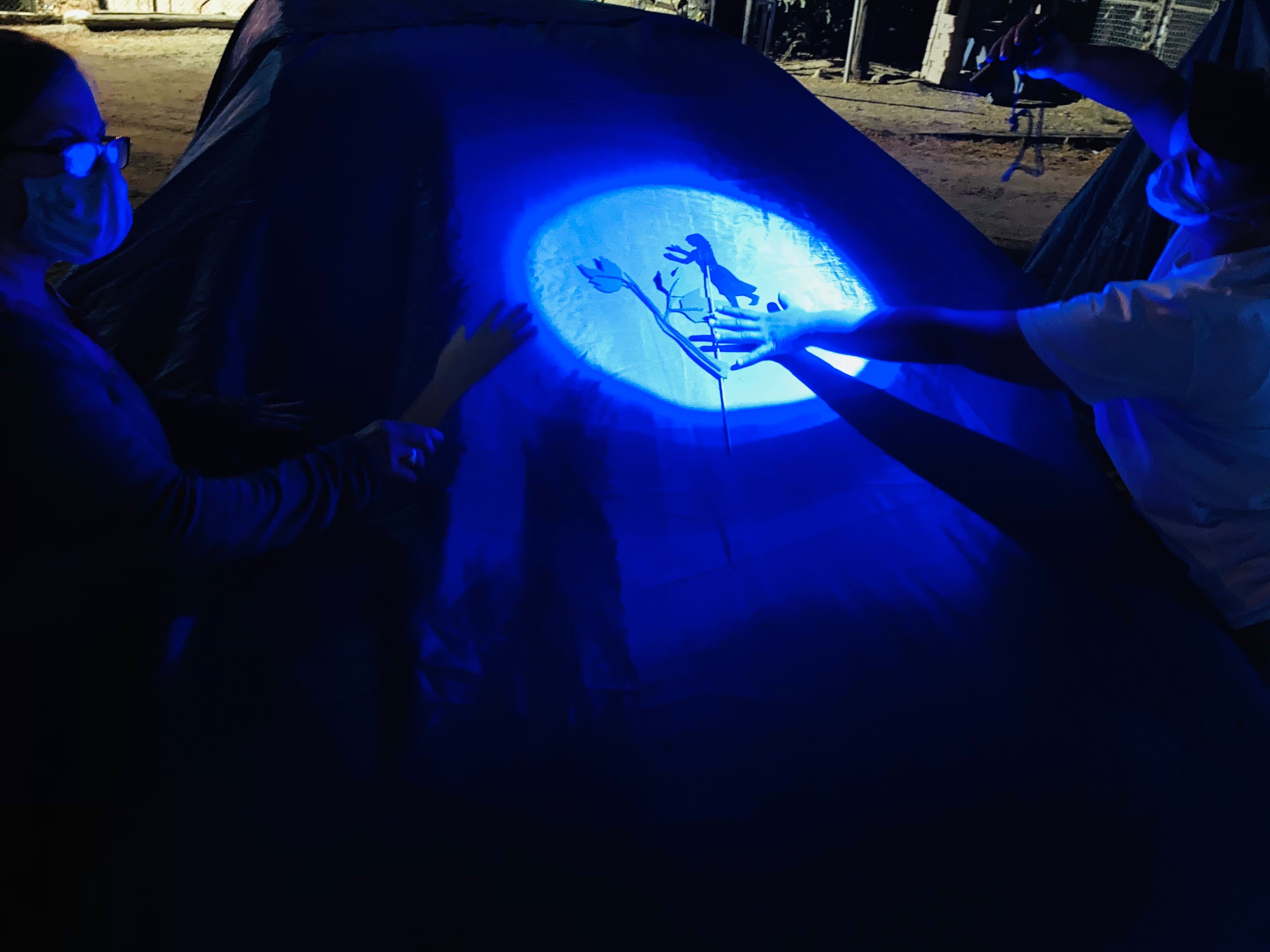 That theme carried over to a shadow puppet show performed on the windshields of participants' cars. Then a live vocal performance, a dinner in the Taking the Reins horse stable, and a cello performance, all of which was anchored with a dance ensemble performing under the lights of the North Atwater Bridge along the bike path.
"It's all centered around stories of unearthing the river, the history of this river, which is joyous and amazing and incredible," said Mikhael Tara Garver, the executive director and founder of the experiential entertainment company, 13Exp, commissioned by River L.A. to put on the shows.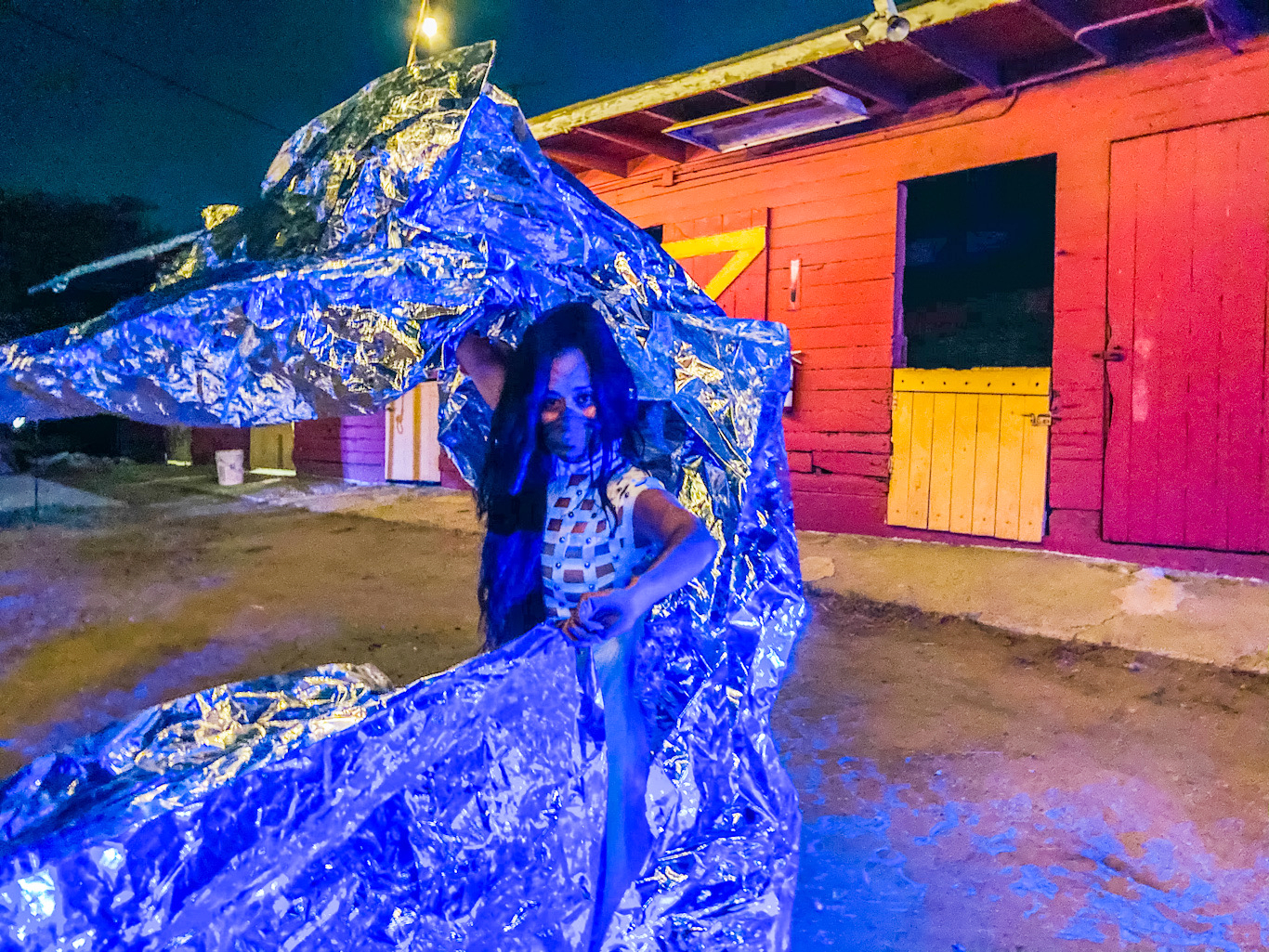 A multicultural, multifaceted experience that brings together different voices and viewpoints and artistic disciplines to celebrate the river shows that can involve up to 100 online participants. A VIP version, restricted to 40 people, will extend the experience into the home more concretely, Holly said, with an object delivered to participants' brick-and-mortar address.
Following the realization that COVID-19 would prevent River L.A. from holding its annual fall gala, Rio Records was created. An arts-driven fundraiser, that event was usually an urban garden party that took place somewhere along the L.A. River and involved art installations, performances, and food. With the pandemic preventing that sort of in-person gathering, Holly had "to rethink how we connect and engage our community and our donors in a way that's COVID safe and online."
River L.A. raised the money to design the North Atwater Bridge that was incorporated into last month's preview performance. It is currently working with architect Frank Gehry to create other large-scale projects along the river, including a cultural center in South Gate.
Holly intends to continue Rio Records as an in-person experiential series next year.
"It is not just a fundraiser but a way that we're rethinking and reimagining arts and culture and civic engagement," she said. "It's co-creating the future of the river together."