DALLAS — On a regular weekday afternoon, Ana Clark is busy getting her students ready for a play they'll perform later in the year.
Students have scripts in hand and recite portions of lines as they sit in a large circle on the second floor of a church in Garland, Texas.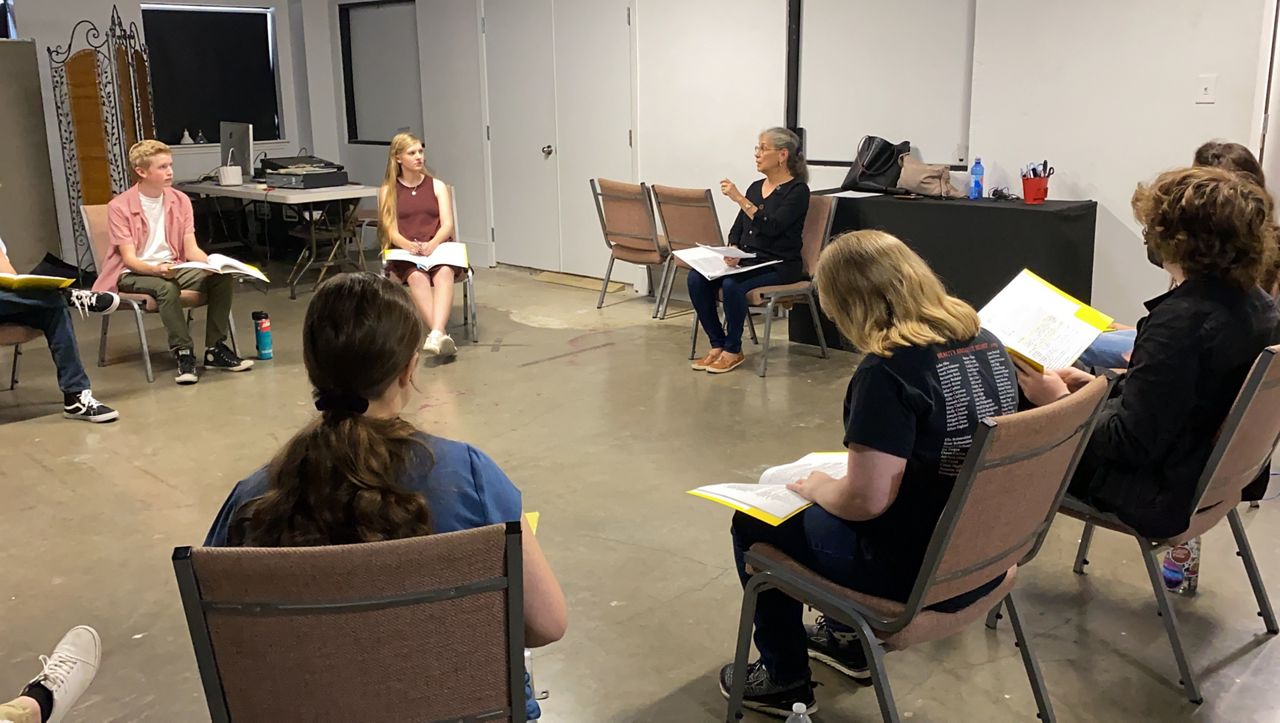 However, this isn't a normal class, nor are these your average students.
"We've been able to impact, not just our own eight children but hundreds of other people's children," Ana Clark said.
She and her husband, Byron Clark, have been running Quo Vadis Educators, a faith-based homeschool cooperative, for around 25 years.
The longtime married couple have offered a plethora of curriculums over the years - from Spanish and history to enlisting the help of other certified teachers to teach subjects like science.
For Ana Clark, one of her passions has always been theater. They've helped fill the education gaps for hundreds of homeschoolers.
"Homeschooling is not for everyone, it does require a good amount of parental attention," she said.
Quo Vadis Educators is one of many homeschool co-ops around North Texas that can be a resource to parents who have a difficult time teaching a particular subject.
Since the start of the pandemic, many parents have looked into alternative schooling options for their children.
The latest U.S. Census Bureau reports reveal a significant jump in parents switching their children to homeschooling. In Texas, that number went from 4.5% to 12.3% from March 2020 to October 2020.
The Clarks, who are on the verge of retiring, have downsized class options and enrollment. While they haven't seen that spike in their own co-op, they know it's quite the opposite for others out there.
"We have seen it throughout the, uh, many of the other cooperatives," Ana Clark said.
With health and safety remaining on the top of many parents' minds, Ana Clark says there is help for parents looking to homeschool.
"There are many, um, school co-ops," she said.
Ana Clark says she and her husband will keep teaching for the foreseeable future.