CINCINNATI — For families dealing with a child receiving a difficult diagnosis and a long road ahead of treatments, it's tough for that child and siblings to feel like a kid. But thanks to A Moment of Magic, a nonprofit that brings characters to life, they make sure that's not the case.
---
What You Need To Know
A Moment of Magic is a nonprofit that brings character to life


The organization typically visits sick kids or siblings of sick children to brighten their days


Danielle Brown said after staying with their infant son for five weeks in the hospital, she wanted her two oldest daughters to get some attention


A Moment of Magic brought real-life princesses to their home to cheer them up
---
​​​Charlotte Mistler has been waiting for her favorite princesses to show up. With her beloved Frozen dress on and ready to twirl, the 7 year old slowly opens up to the real-life princesses.
Mistler and her older sister Savannah have been through a lot the last few months. When a large mass was found during a scan of their baby brother Noah, their mom, Danielle Brown, had to stay with him at Cincinnati Children's.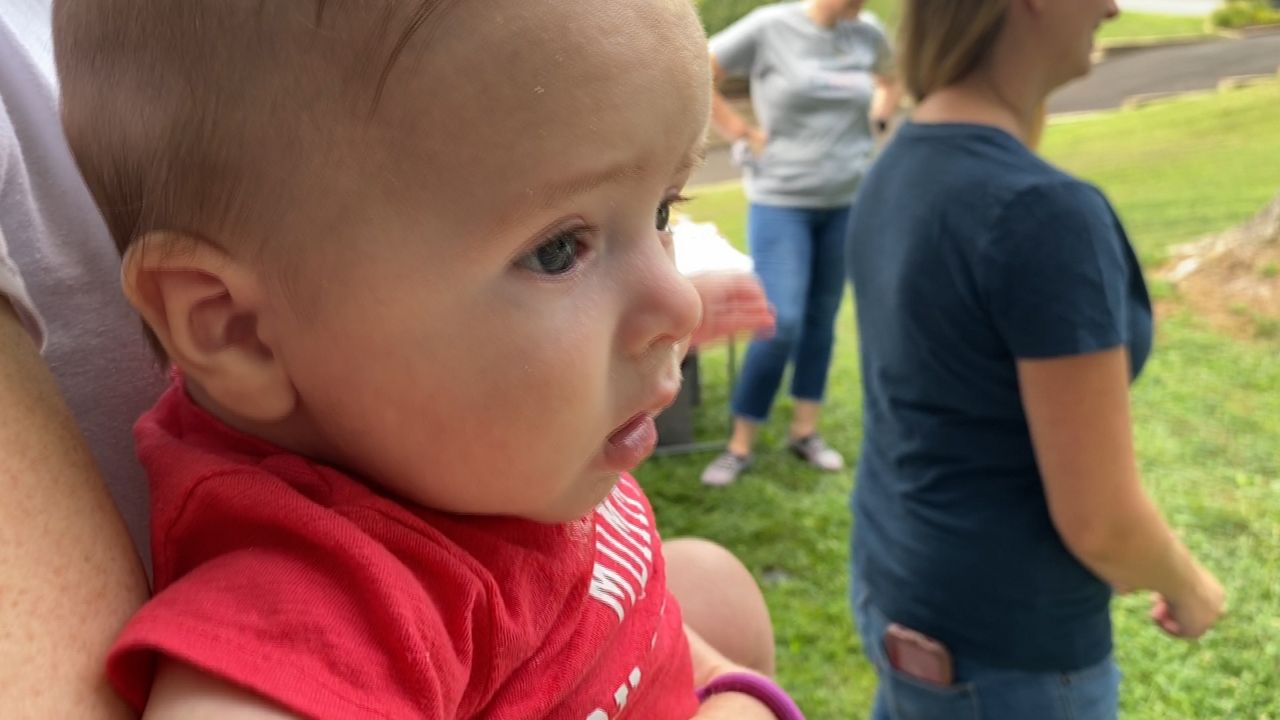 "We had a five-week stay in the hospital," Brown said. "So, I was away from the girls basically that whole five weeks and I felt awful."
Brown said her oldest girls had to step up in big ways, so she wanted to give them a reason to smile again.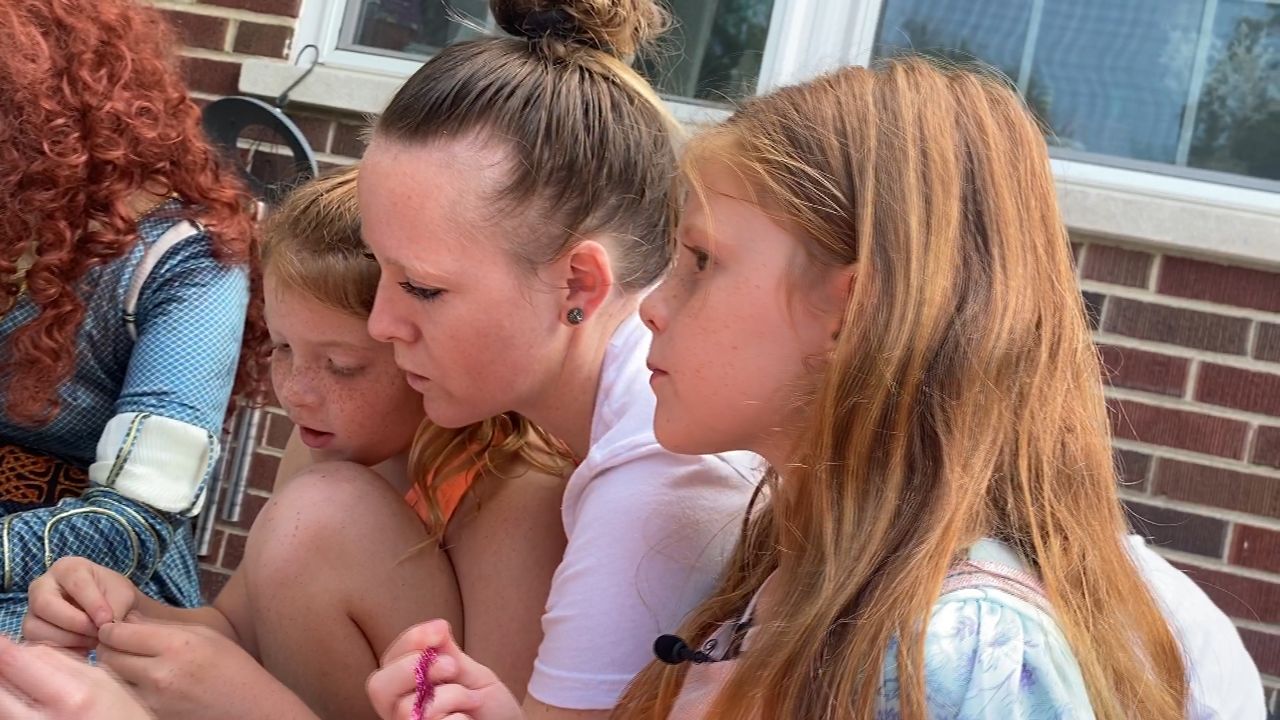 "I was like yes!" Brown said. "We'd love this for our older girls to come!"
That's where A Moment of Magic came in, an organization that brings characters to life.
"To help a child feel like a kid again at a time when life is a little bit difficult and just to remind them to be brave, strong and fearless," said Arhama Ahmed, A Moment of Magic volunteer with the University of Cincinnati chapter.
Brown said this day was everything her girls needed.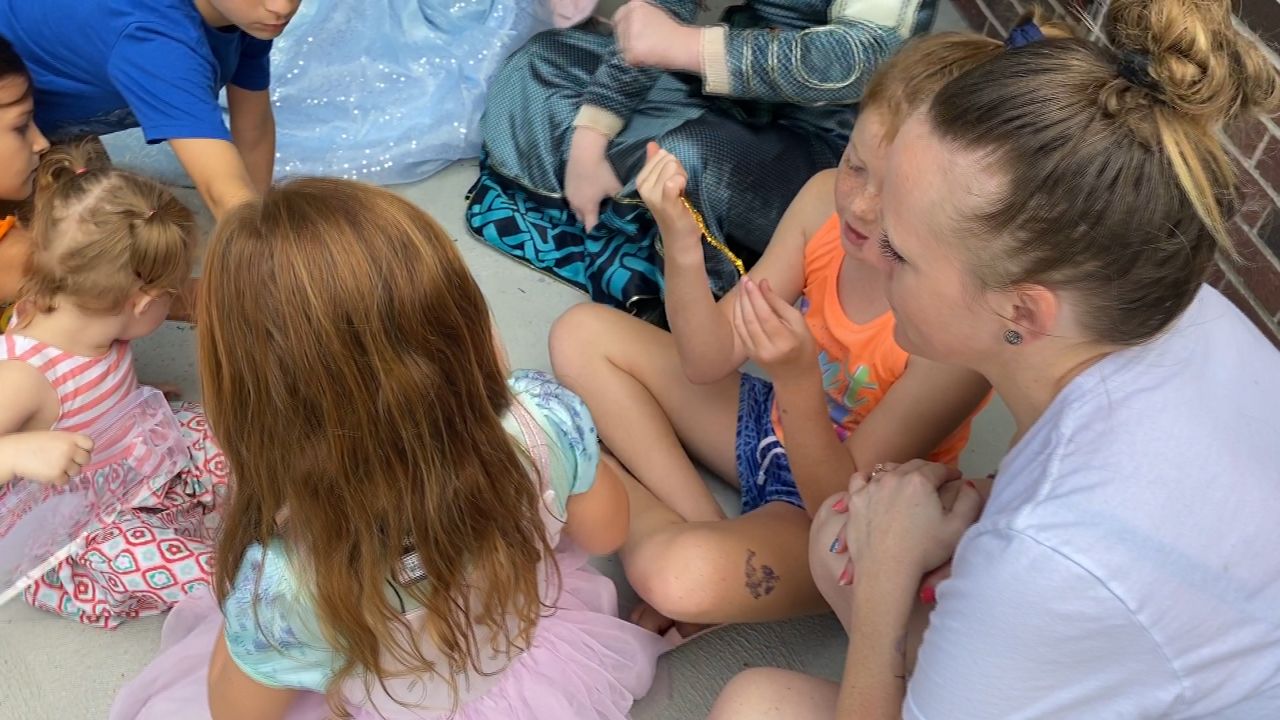 "I can't explain how hard it was to be away from them," Brown said. "They would ask me when are you coming home? When's Noah coming home? They just missed us a whole lot. So just being as a family and having this extra smile to put on their face is awesome."
And now that Noah is doing much better, it allowed her to feel more connected with her oldest daughters and it's something she's so thankful for.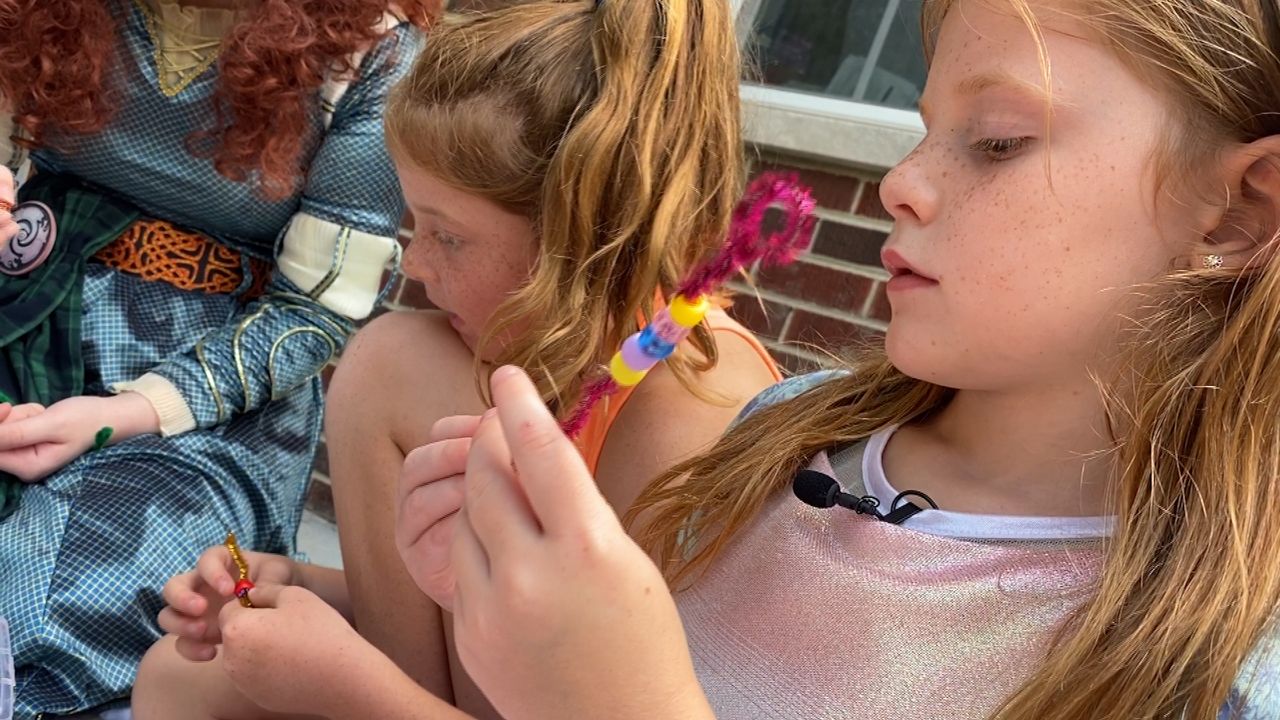 "I'm so grateful to all of these organizations to step in, free of charge even," she said. "I did not expect this at all. It's just such a blessing."