CELINA, Ohio — For the first time in well over a decade, Grand Lake St. Marys (GLSM) does not have a toxic algae water quality advisory to start the summer.
But how long will that last?
At the Boardwalk Grill in Celina, things are looking up.
As the staff is getting ready to open, General Manager Bill Edmonds is checking out the patio area that includes a recently purchased tugboat he's turned into a pizzeria. It's all part of his plan to attract more people to visit Celina.
"When you see this little bit of Key West, Florida, just come in with a smile, and we'll great you accordingly," Edmonds said.
Edmonds is an optimist, more of a glass three-quarters full kind of guy. So when he learned the quality of the lake is improving, his eyes lit up.
"I think it's perfect," he said. "It's a perfect timing for everything. It's like the stars have aligned."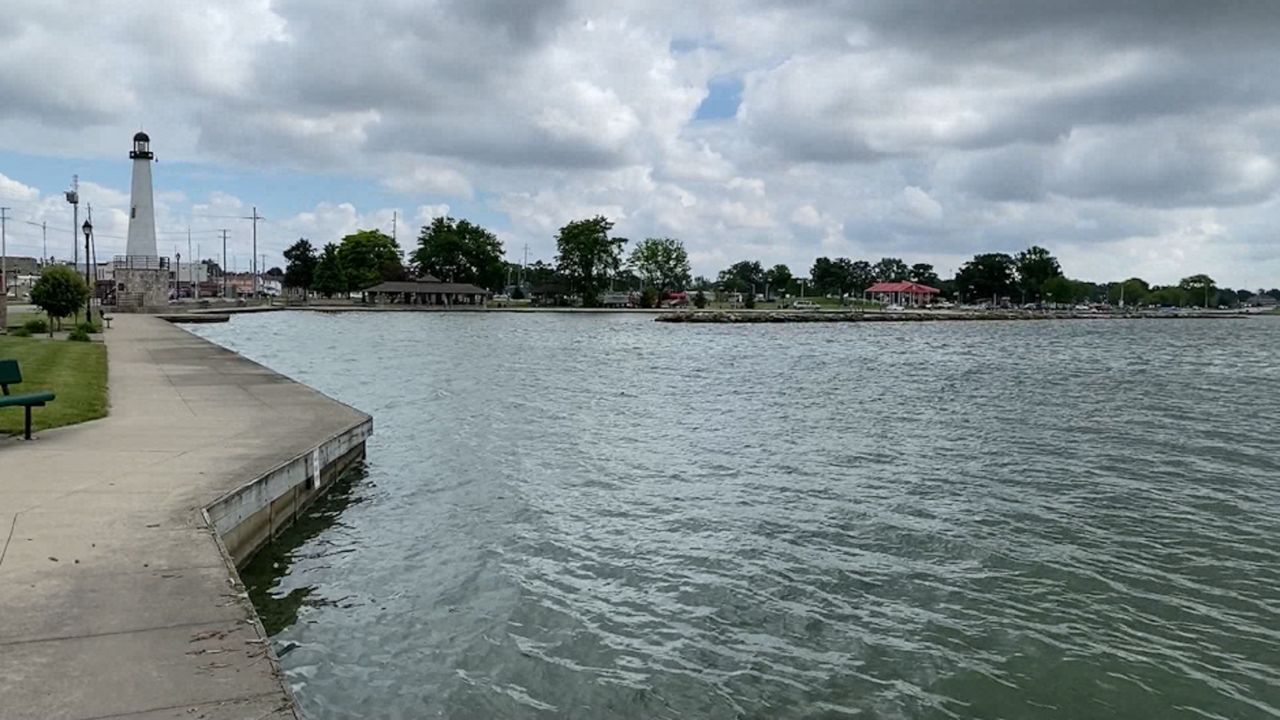 Greater Grand Lake Visitor's Center Executive Director Donna Grube agreed.
She said GLSM showing signs of improvement is more than welcome, especially after all the challenges they have faced.
"You don't know what you have until it's taken away," Grube said.
She said the first notice of toxic algae came 12 years ago, warning visitors and residents of the potential health risks of coming in contact with the water.
"It was tough in the tourism industry, as folks weren't sure how if they wanted to come to Grand Lake St. Marys," she said. "And we had a rough couple of years."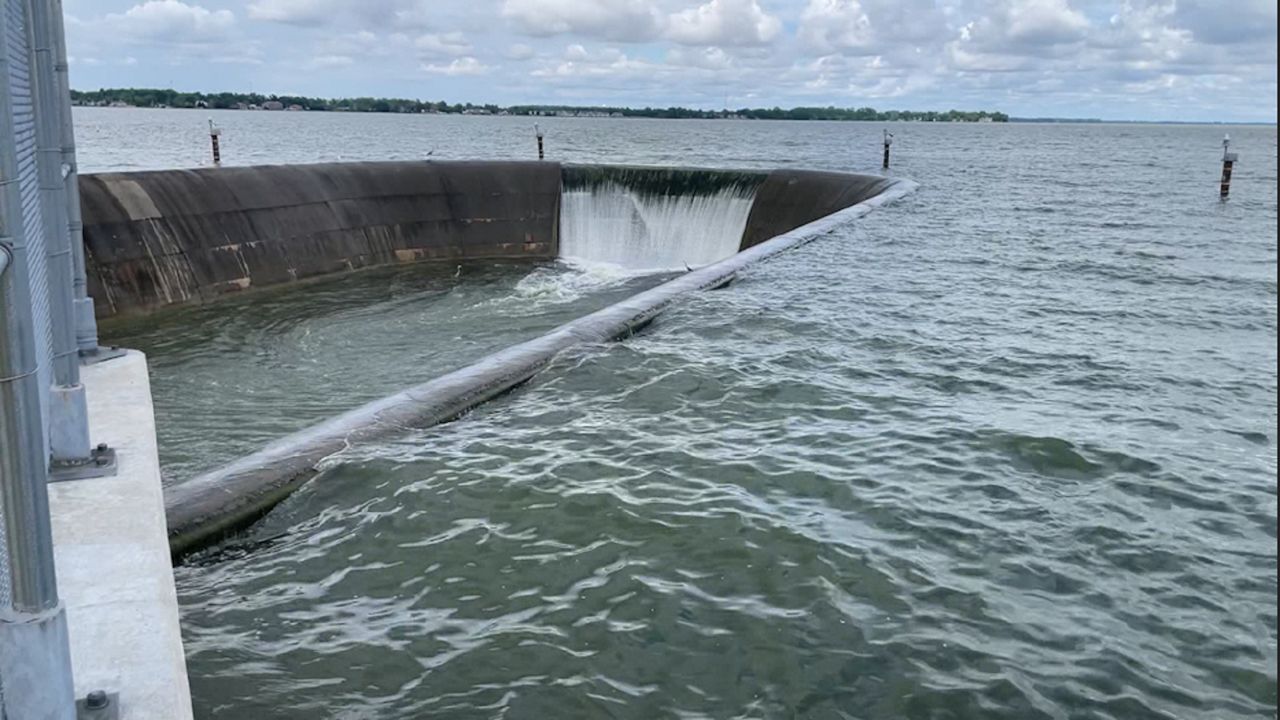 That prompted the creation of the Lake Improvement Association, a group focused on fixing the largest manmade lake in Ohio.
Wright State University's Lake Campus research team is led by Dr. Stephen Jacquemin, who works with his students to help monitor the lake.
He said GLSM improvement this year boils down to one main factor — low rainfall.
"Grand Lake St. Marys is like many inland lakes and reservoirs in the United States in that it has had a long history of nutrient runoff and nutrient pollution," Jacquemin said.
Mercer County is the largest farming county in the state. Over decades, the phosphorus and nitrates found in fertilizers have run off into the watershed, eventually making their way into the lake.
"These nutrients that have come into the lake have fueled over time," Jacquemin said. "They have fueled harmful algal blooms, made up of cyanobacteria and these harmful algal blooms have fouled water quality."
So how bad is the problem?
"We have some of the highest nutrient runoff anywhere and we have some of the most prolific, unfortunately, algal blooms in both biomass and toxicity that you'll find," Jacquemin said.
After millions of dollars were spent treating the lake with aluminum sulfate, and extensive research and collaboration with the agricultural community, the amount of nutrient runoff is being reduced.
"There has been a tremendous array of best management practices implemented on the fields in the watershed as well as sorts of conservation practices around the watershed," Jacquemin said. "Things like reconstructed wetlands have had a tremendous impact on bringing down some of the nutrients that come into the lake.
Those changes, along with low rainfall totals are reducing harmful algae, at least for the start of the summer season. But Dr. Jacquemin said the improvement may only last for a short time.
"We do expect there to be an uptick in algae as the summer months progress," Jacquemin said. "And again that's because nutrients can come from a couple of different places, one of them is the very sediment that the lake is on top of. And so we expect that in the coming months to fuel a bloom."
However he's hopeful if the region continues to follow this pattern of conscious effort to improve the water quality, more good signs will come, and the toxic algae signs can stay down.
"To see things like we're seeing this spring really gives fuel to the idea that you can make a difference, and that you can conserve the environment and that you can move the needle in a very positive direction," Jacquemin said.
Which is a welcome sign for residents and businesses especially coming out of the pandemic.
"Local folks are very excited, they're very pleased," Grube said. "There's kind of a pride in our lake. We love living here. We love the lake. And now to not have that stigma, the warning signs up, it's definitely a double blessing this summer."