COLUMBUS, Ohio — On Sunday, The Ohio State University handed out over 12,000 degrees after several semesters of Zoom events and online classes.
The annual commencement ceremony fell on Mother's Day and the mother of two, De'onna Zigmund, said her degree is the best gift she could ask for.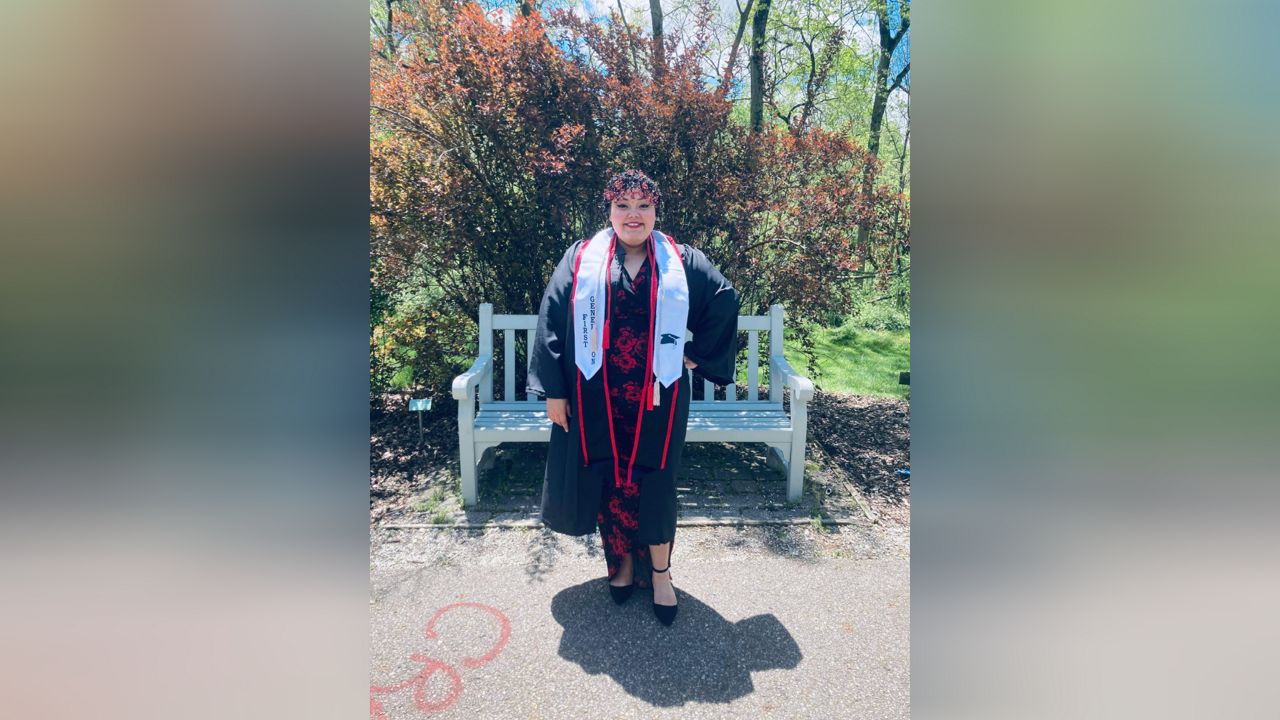 Zigmund started her journey to pursue a degree in social work at Ohio State five years ago. As a first-generation college student, she worked hard to start a legacy that would make her family proud.
She finished her first year strong but got the surprise of a lifetime her second year. She was going to become a mom.
"When I got pregnant, it was sophomore year," Zigmund said. "I didn't know what to do or where to go. I was living in the dorms still. I was just like, 'oh, I have to leave now because I can't be in the dorms with a baby."
She feared she would have to put her dreams on hold until she learned about the Scholar House. Through Ohio State's Department of Diversity and Inclusion, she was able to get into the Access Program, which helps undergraduate parenting students.
In partnership with the U.S. Housing and Urban Development, the program offers a place off campus where students can live and take care of their families, while also providing financial and life coaching workshops.
But the program provides more than just what is on paper. Originally from Lorraine, Zigmund's neighbors and directors turned into her village.
"You're not getting complaints for kids running around, because you know, no one complains about it because everyone is dealing with it," Zigmund said. "You have someone that can knock on the door and say, 'hey, can you babysit, because they understand or 'hey, did you take this class because I just took this class or I'm taking it now and I don't really know what's going on so can you help me with that."
She had her second child a little over a year and a half ago. Zigmund was handling two boys while also trying to get her degree during a pandemic. She said that mainly included a lot of long nights, working with professors on deadlines and being a full-time mom due to the loss of childcare.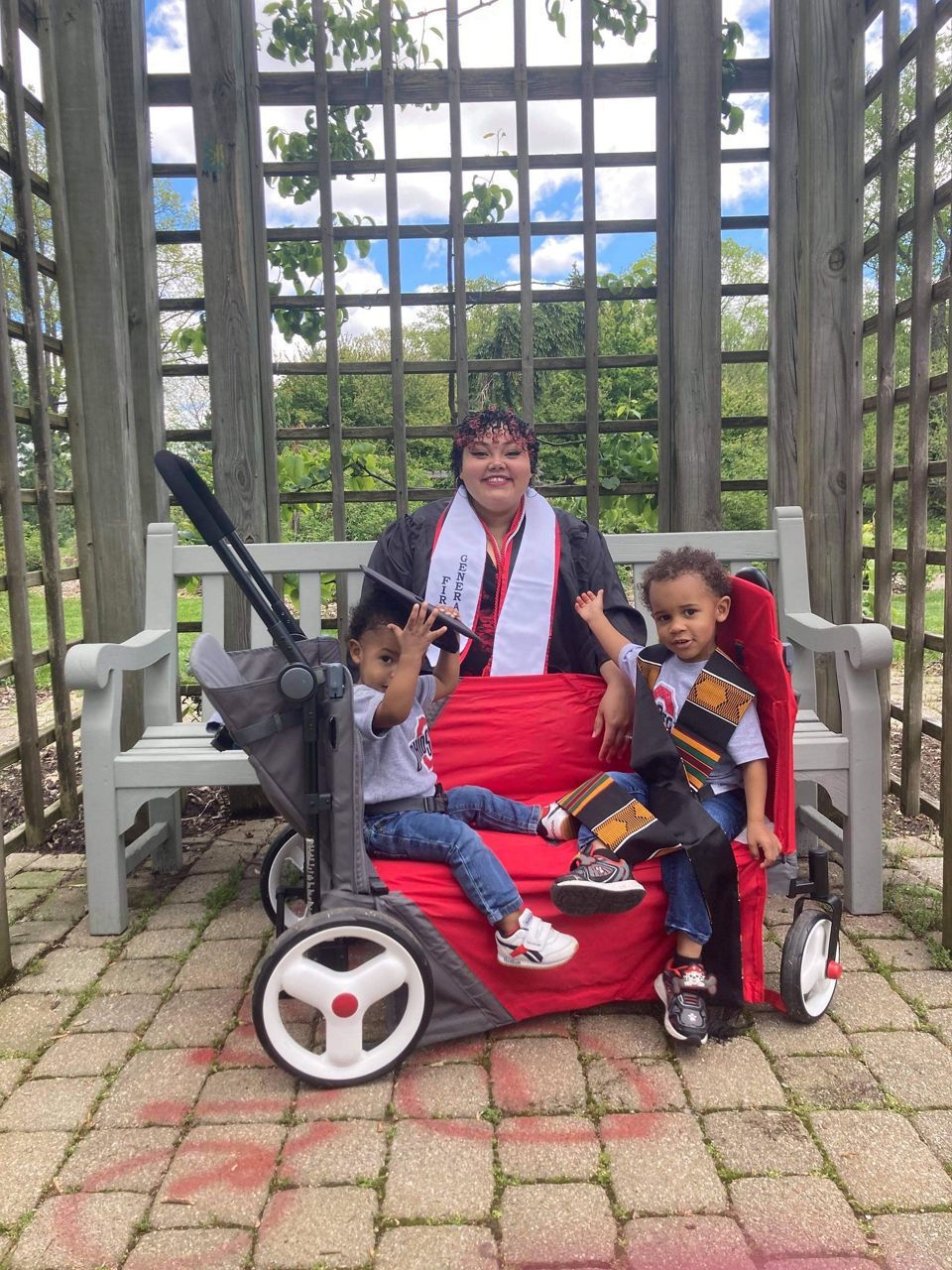 During the weeks leading up to graduation, Zigmund didn't plan on attending her commencement ceremony or taking graduation pictures. She was just happy to cross the finish line.
When she realized graduation fell on Mothe's Day, she began to recognize her degree was more than just a piece of paper, it was a representation of her hard work and perseverance.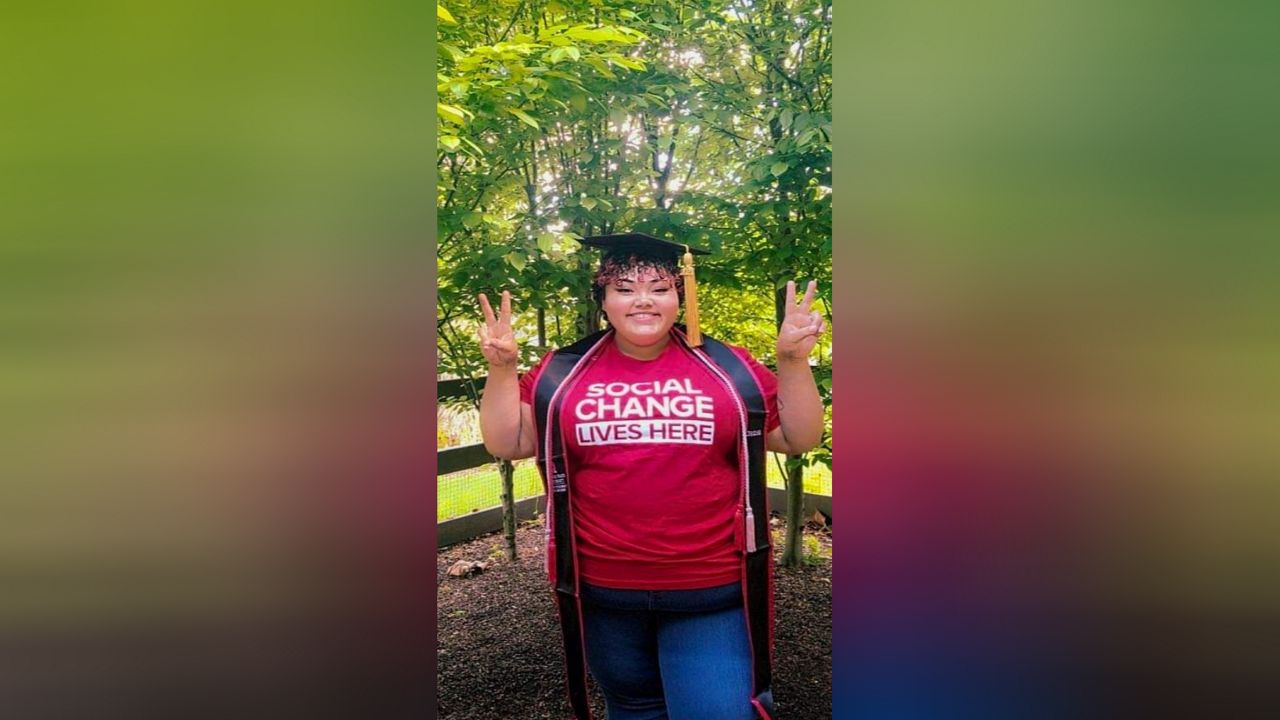 Becoming the first college graduate in her family, Zigmund has created a legacy for her family and her two boys.
"I couldn't stop because I have them to think about," Zigmund said. "I want them to have someone to be proud of and that's why I ended up taking the pictures and doing everything because I was like I want them to be able to see this and have this because my graduation is not just for me it's for them too."
Zigmund has already secured a job in her field and will be going back to school in the fall to get her master's in social work.