A steady stream of tropical moisture has produced much more rain in southeastern North Carolina than what was originally expected this week.
As of early Thursday morning, over nine inches of rain has fallen in Wilmington since Monday.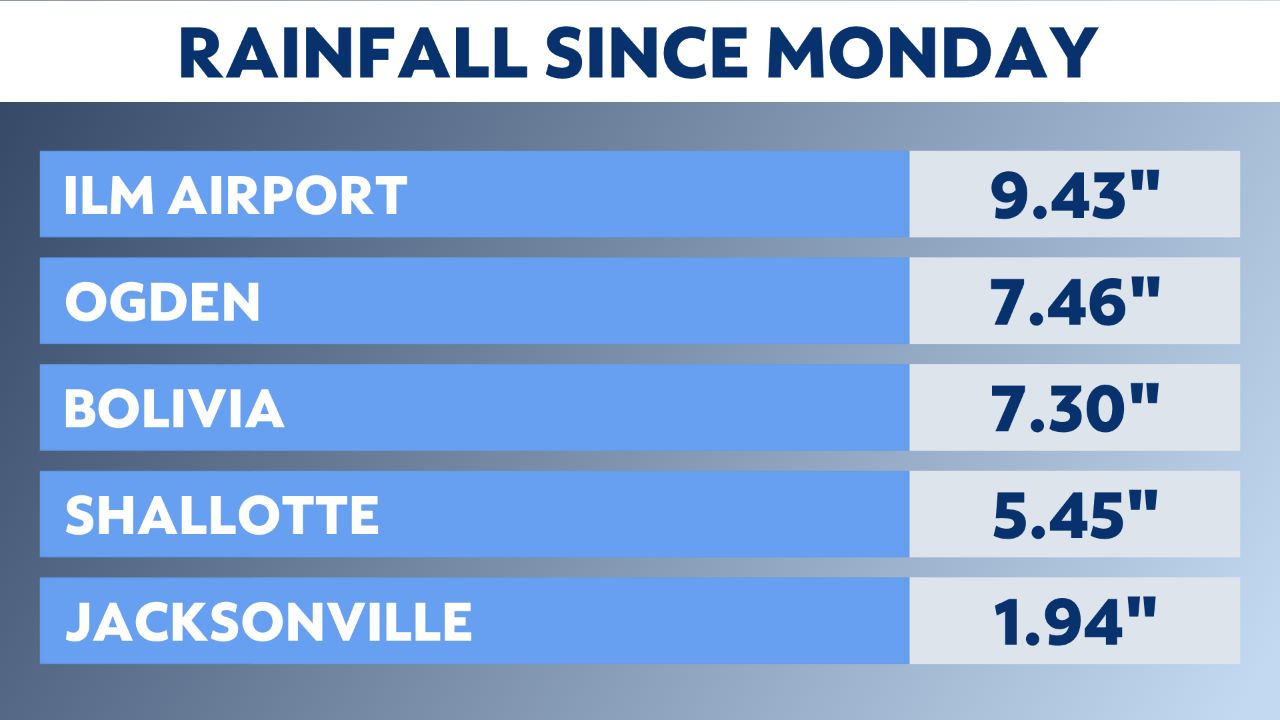 Some of the heaviest rain fell around the Port City Wednesday, prompting the National Weather Service to issue a Flash Flood Warning for much of the afternoon.
Flooding was also reported in eastern Brunswick County Wednesday afternoon.
The heavy rain threat has now ended in the Cape Fear region, and sunshine is expected Thursday around Wilmington.
Showers and storms will be likely through the day for farther up the coast along the Outer Banks. Since the Outer Banks has not seen as much rain this week, there's just a marginal risk for flooding there today.
Click here to share rain and flood photos with the Weather on the 1s team.