A storm system that brought heavy rain and storms to parts of North Carolina late Sunday and early Monday morning is now producing snow in parts of the state.
Related Story: Storm system brings strong winds and snow to parts of North Carolina
A line of storms moved through central and eastern North Carolina Monday morning, producing damaging winds in some communities.
Those storms moved off the coast before 11 a.m., and the threat for severe weather has come to an end.
Wind gusts up to 40 or 45 miles per hour are possible into the afternoon in much of the state.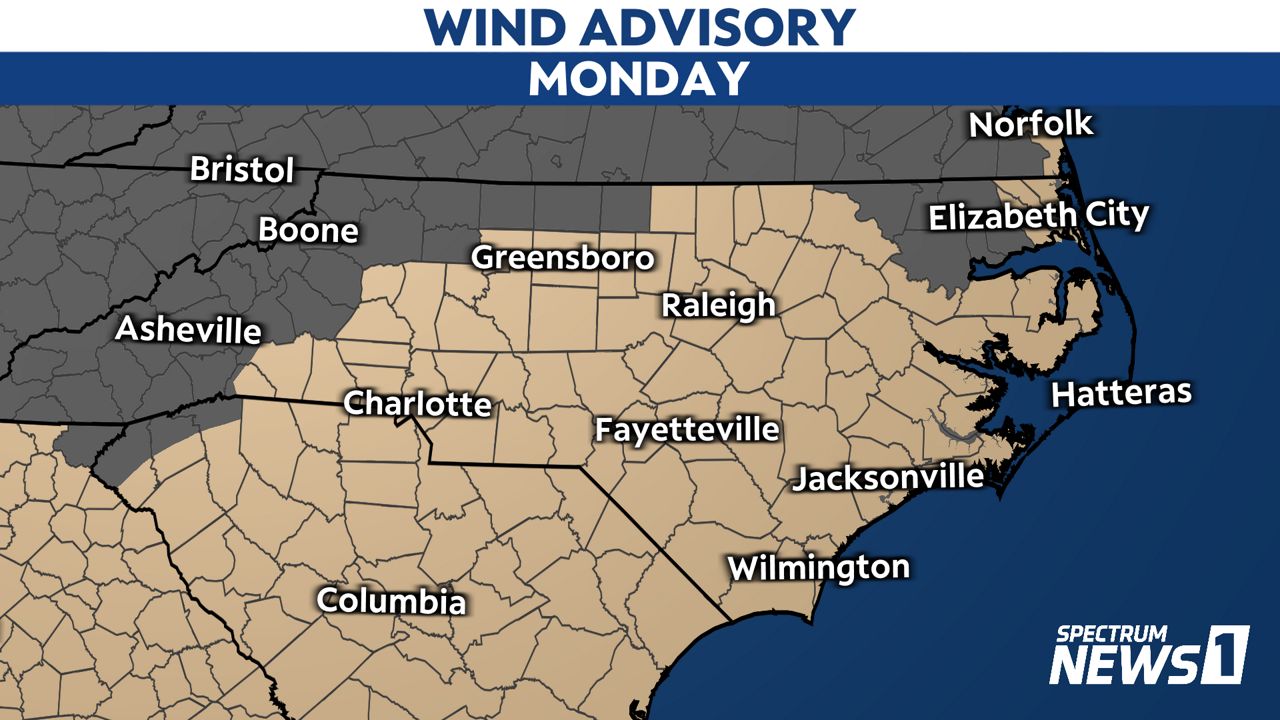 With a saturated ground, the strong gusts could lead to more downed trees and power outages.
Related Story: Crews work to restore power across N.C. following winter storm
Along the coast, the strong winds could lead to soundside flooding along the Outer Banks. Overwash could affect travel on N.C. Highway 12.
Rough surf conditions are likely along the entire coast with 7 to 15 foot waves offshore.
Heavy rain Sunday night through the Monday morning rush hour lead to flooding around the Triangle earlier today.
One rain gauge in the city of Raleigh has reported over three and half inches of rain.
As cold air rushed in behind the storm system, the rain changed to snow before sunrise in western North Carolina, including Boone.
The state's high country has seen the most significant snow accumulations, leading to hazardous road conditions.
Later in the morning, the snow spread across the Triad, coating grassy surfaces. Some road surfaces north and northwest of Greensboro have seen a slushy build of snow causing slick conditions.
By midday, the snow made it into the Raleigh and Durham areas.
The wet snow may continue through early afternoon in the Triangle and move into northeastern North Carolina through mid and late afternoon.
Click here for the latest hour by hour forecast for your area.
Click here to share your weather photos with the Weather on the 1s team.
Stay tuned to Spectrum News 1 and the Spectrum News app for updates.