A French business school that connects students from around the globe recently celebrated 10 years in the Triangle.
SKEMA Business School opened the doors of its Raleigh branch in October 2011. The school, located on the N.C. State campus, started with 274 graduate students, but currently it has 500, both graduate and undergraduate.
The educator serves as a portal among different counties, linking students across the globe and allowing them to study at one of their three campuses or seven sites. Their campuses are in Lillie, France, Suzhou, China and of course Raleigh.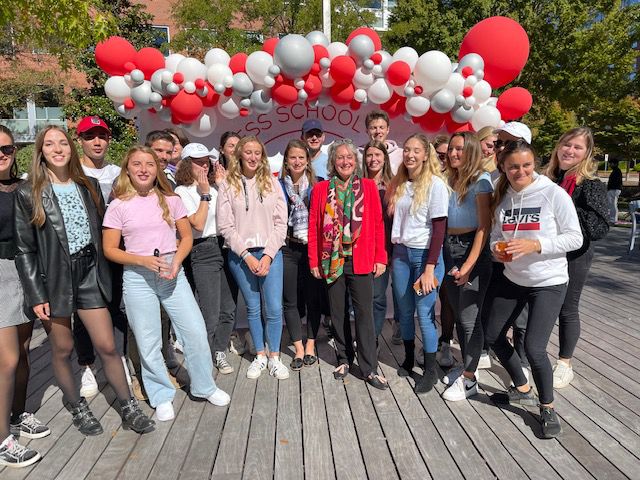 The school prides itself on teaching economics and management with a global focus and is now teaching artificial intelligence and other technological courses, including topics like blockchain, cybersecurity and data science.
According to the school's website, it has a total of 9,000 students of 120 nationalities, stretching over 145 counties.
Aside from the school's expansion in Raleigh, it also plans to grow its schools in Australia, India and Russia.
In Raleigh, the location's 10-year anniversary was ceremoniously marked last month with a luncheon, balloons, a layered cake, decked out with macarons and speeches given by dignitaries.