NEW YORK — Bari Orlowsky has just a few things to remind her of her dog Harley.

"This was her collar," said Orlowsky.

---
What You Need To Know
The New York State Agriculture Committee is considering S.1130 this week


The proposal would end the retail sale of dogs, cats, and rabbits in New York pet stores


The legislation does not have the support of all groups involved
---
Orlowsky says just one week after purchasing the Wheaten Terrier from a pet store in Manhattan, Harley got sick.

"Any kind of thing I could to help her we were doing. You know, 7 a.m., 1 p.m., 7 p.m, giving Harley her medication," said Orlowsky.
Despite 24/7 veterinary care in the following weeks, Harley died and only a month after Orlowsky first took her home.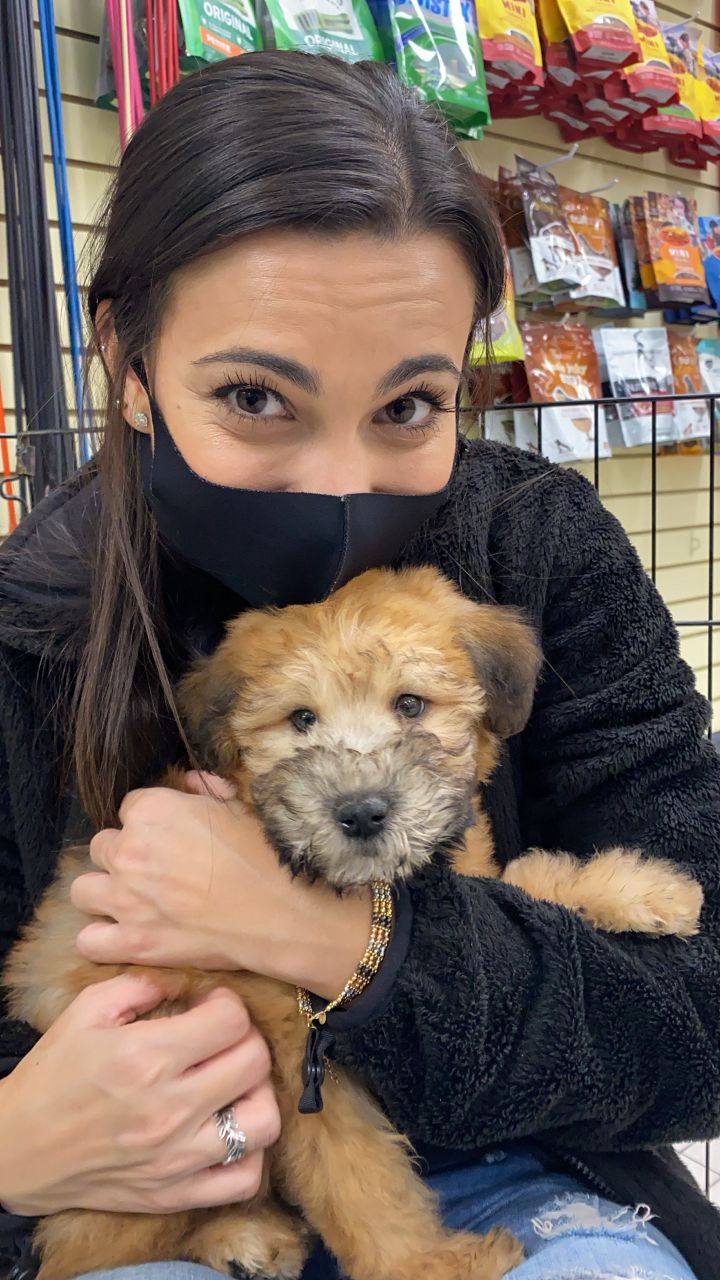 Orlowsky wants other potential pet parents to use caution before buying a pet the same way that she did.

"I wouldn't just get a dog off a whim. She had proper records. It seemed like she came from a breeder. That's what they said and I saw it on her records," Orlowsky said.

Orlowsky supports legislation currently under consideration in Albany this week that would prohibit the sale of dogs, cats, and rabbits at retail pet shops in New York State.

The legislation would allow pet stores to showcase pets available for adoption.

The sponsors of both the Senate bill and its companion in the Assembly are from New York City.

"By prohibiting the sale of animals in pet stores we remove the profit motive and New York State will finally remove the puppy mill to pet store pipeline," said State Assembly Member Linda Rosenthal.

"Let's let people adopt and rescue animals and by the way if they want a particular breed they can still deal directly with a breeder," said State Senator Mike Giannaris.

The legislation does not have the support of all groups involved.

Mike Bober, CEO of the Pet Industry Joint Advisory Council, a trade group that represents retailers like pet stores, says the issue is one that should be addressed on the federal level.

The group maintains that, at the state level, the legislation will actually be more hurtful than helpful.

"They will affect small pet stores, they don't affect bad breeders, they don't affect good breeders," said Bober. "The only people who are going to be affected by the pet sale ban are the mom and pop local pets stores."
Bober added that PIJAC supports animal adoption but also believes people should have a choice to buy.

Those advocating for the legislation, including the ASPCA, said that now is the time for the change.

According to the ASPCA, the number of dogs imported into pet stores for sale in New York increased exponentially.

"These retail pet stores took full advantage of that. It wasn't even business as usual, business was booming. Our import records show that they imported so many more animals than would be normal for that time the previous year," said Bill Ketzer, ASPCA Senior Director of State Legislation for the Northern Division.

For those looking to adopt a pet, organizations like the ASPCA have been offering minimal-exposure, contact-free adoptions, often through online meet-and-greets using video conferencing while encouraging their local communities to temporarily foster animals in need.

Therefore, interested adopters are encouraged to reach out to their local shelter or rescue before showing up.

The ASPCA encourages residents to check their website at www.aspca.org/localshelters rather than visiting in-person.