BUFFALO, N.Y. — Hofbräuhaus in Buffalo has been holding game day watch parties for years and the house was packed Sunday night when the Buffalo Bills took on the Kansas City Chiefs.
Of course, the night did not end the way Bills fans expected it would, but a little fun still came out of the experience.
The watch party started on a high note with a lively atmosphere and bursts of excitement with each touchdown the team made. The high unfortunately turned into a low by the night's end with a devastating loss.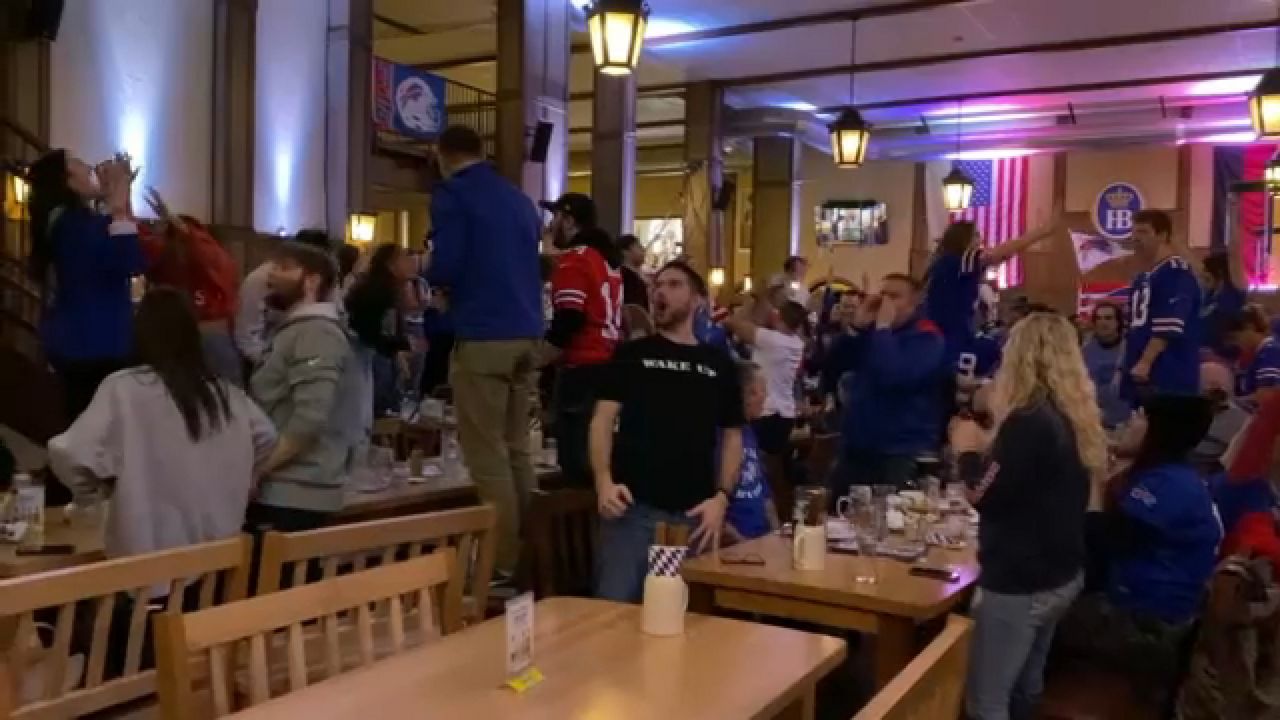 "I'm calling into work tomorrow, I am crushed," said fan Ashley Walker. "I have no words."
"It's a tough game to win," said Ethan Zmuda. "KC's a top contender without a doubt and it's a tough game to win. It's a real playoff game."
"We're just waiting for next season," Louka K. said. "Sad loss, but we're waiting for next season."
Before the dreams of Bills Mafia were dashed by Kansas City in overtime, Hofbräuhaus had the makings of a perfect watch party, with a halftime t-shirt giveaway, live DJ sets during commercial breaks and a special game day menu. The experience, in ways, made up for the end result of the game.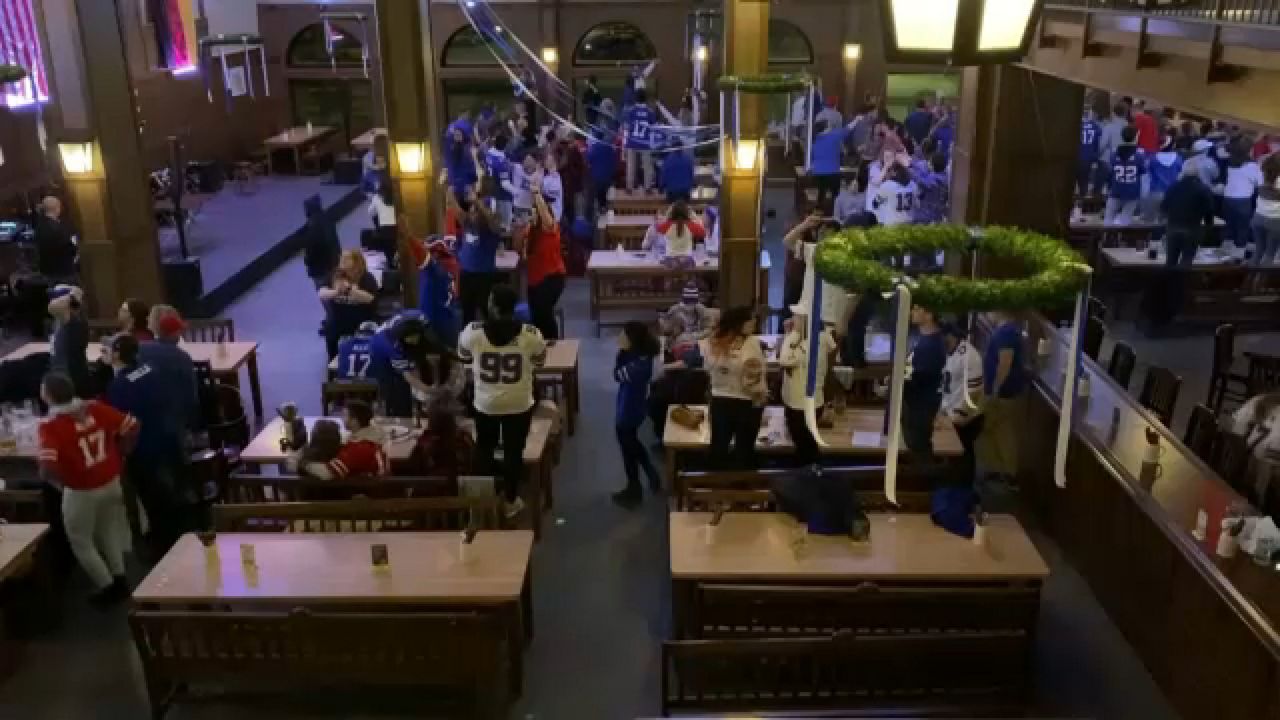 "I love Hofbräuhaus," Zmuda said. "This place is somewhere...everybody from Buffalo, they have to go here."
"It was so great, we had so much fun," Kelsey Chubb said. "Every time the Bills scored, it was really loud and noisy in here, like pretty electric. So it was a lot of fun."
Win or lose, one thing's for certain: Bills Nation stands behind its team.
"Buffalo's a small city, but they love football," Ariana Farsaii said.
"We still love Josh Allen, we still love the Bills and they'll be our home team, so we still have faith in them for next season," Chubb said.
"We have a fantastic team," Zmuda said. "You know what? I love Josh Allen, I love Stefon Diggs, I love Emmanuel Sanders, I love Dawson Knox. We gotta love our team and then we'll make something happen. I love them."
Through it all, Bills Nation sticks together, especially when the atmosphere is good.