A warm forecast could slow down runners this Sunday.
The weather looks ideal for spectators this week at the marathon, but for runners it will be warmer than they like. Temperatures will be in the 60s for most of the race.
This will mean that runners will have to be very aware of keeping hydrated and think about slowing their pace a bit. These aren't ideal conditions for personal records.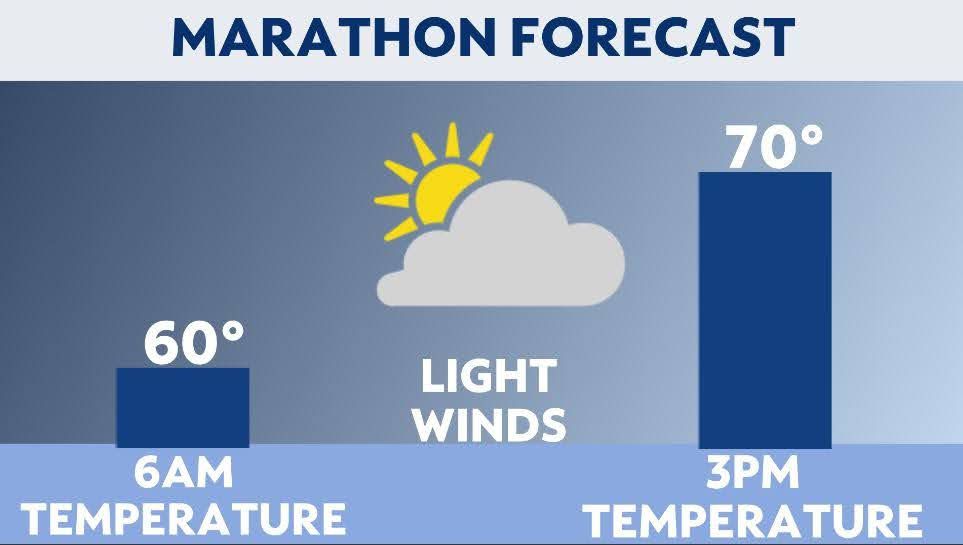 This is a hard week for those running the marathon on Sunday. After months and months of training, it's over. They are now resting and waiting for Sunday. There's nothing more to do but to obsess about the weather. Will it rain? Will it be windy? How hot will it get? How cold? What will I wear before the race as I wait for my wave to go?
As a former NYC Marathon finisher, I remember this phase of the marathon cycle well. It was weird and unsettling to not be planning my next run. My body was used to running every few days, but this week it was time to rest.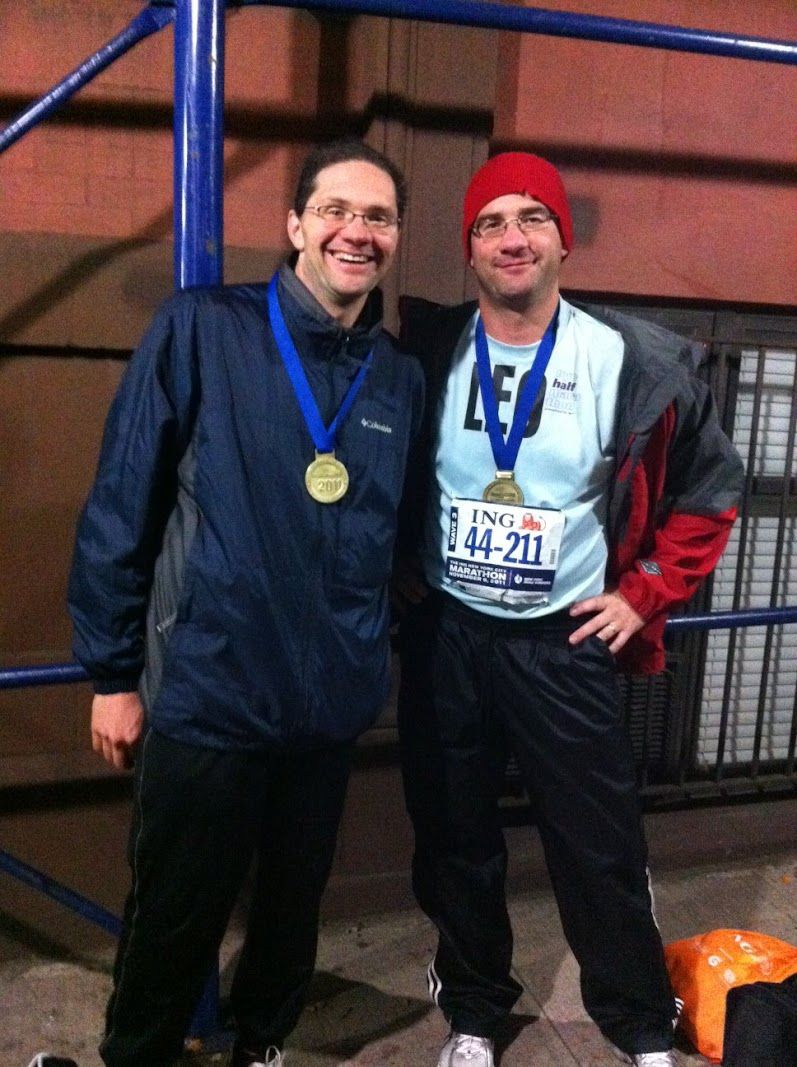 I won't be running this year, but for the thousands that will take on the 26.2 mile course that runs through all five boroughs, here's some marathon Sunday trivia. This information comes from Rob Frydlewicz, a city weather historian who lives in Greenwich Village.
It's only rained five times during the 50 years that the race was held.
Temperatures are the primary concern. They can make the difference between achieving a personal best or just hanging on until the finish line. The warmest race days were early in the NYC Marathon history when the race was in September and October.
The warmest race day was back in 1979, where temperatures hit 80 degrees. On the flip-side, the coldest race day was in 1995. The temperature at the start was 40 degrees, but strong winds made for wind chills in the 20s.
What's the ideal temperature range to run a race in then? Most runners would say somewhere between the upper 40s to low 50s, preferring cooler days over warmer ones.
Since the race was moved to November, the average high and low temperature for the NYC Marathon is 56 and 43 degrees, making for more comfortable running conditions.
Having bad weather on race day is hard. After months of training and miles of practice, a large part of your outcome that day will be out of your hands. A stiff wind can tack on minutes to your time and a hot day could alter your goal.
Good luck to all the runners this year. Go for the experience and not for a personal best. Enjoy the crowds and all the different people you'll meet during the day. Also, be sure to put your name or your nickname on your shirt so that the spectators can cheer you on.
My last piece of advice is to take Monday off! You'll want at least a day to recover from the race. Go, runners... Go!
Our team of meteorologists dives deep into the science of weather and breaks down timely weather data and information. To view more weather and climate stories, check out our weather blogs section.