Oscar the Grouch, Lamb Chop and Howdy Doody are all characters that have enchanted kids of all ages for generations. They are also all puppets, made famous in New York City.
"Puppets are a part of New York as much as our average New Yorker, on the street, on the stages and part of Broadway," said Whitney Donhauser, director and president of the Museum of the City of New York in East Harlem.
These famous puppets and many more are part of a new exhibit at the Museum of the City of New York, called, of course, "Puppets of New York." It features more than 100 puppets spanning the city's history, dating back to the stages of the Lower East Side of the 1920s to television and broadcasting and broadway productions like Avenue Q and The Lion King.
It's a reflection of the cultural changes, diverse communities, and political events that have impacted life for the residents of the five boroughs.
"With all the migration waves that we have had in the city, we have had new puppets come into the city, and so over time they have mixed with each other like the different traditions, and this is what we end up with, like a riot of puppets of all colors and sizes and persuasions," said Monxo Lopez, who curated the exhibit.
Visitors can see puppetry in action, and what it looks like behind the scenes. There are more abstract puppets, and others that resemble historical figures like Albert Einstein and Neville Chamberlain, even Robert Moses.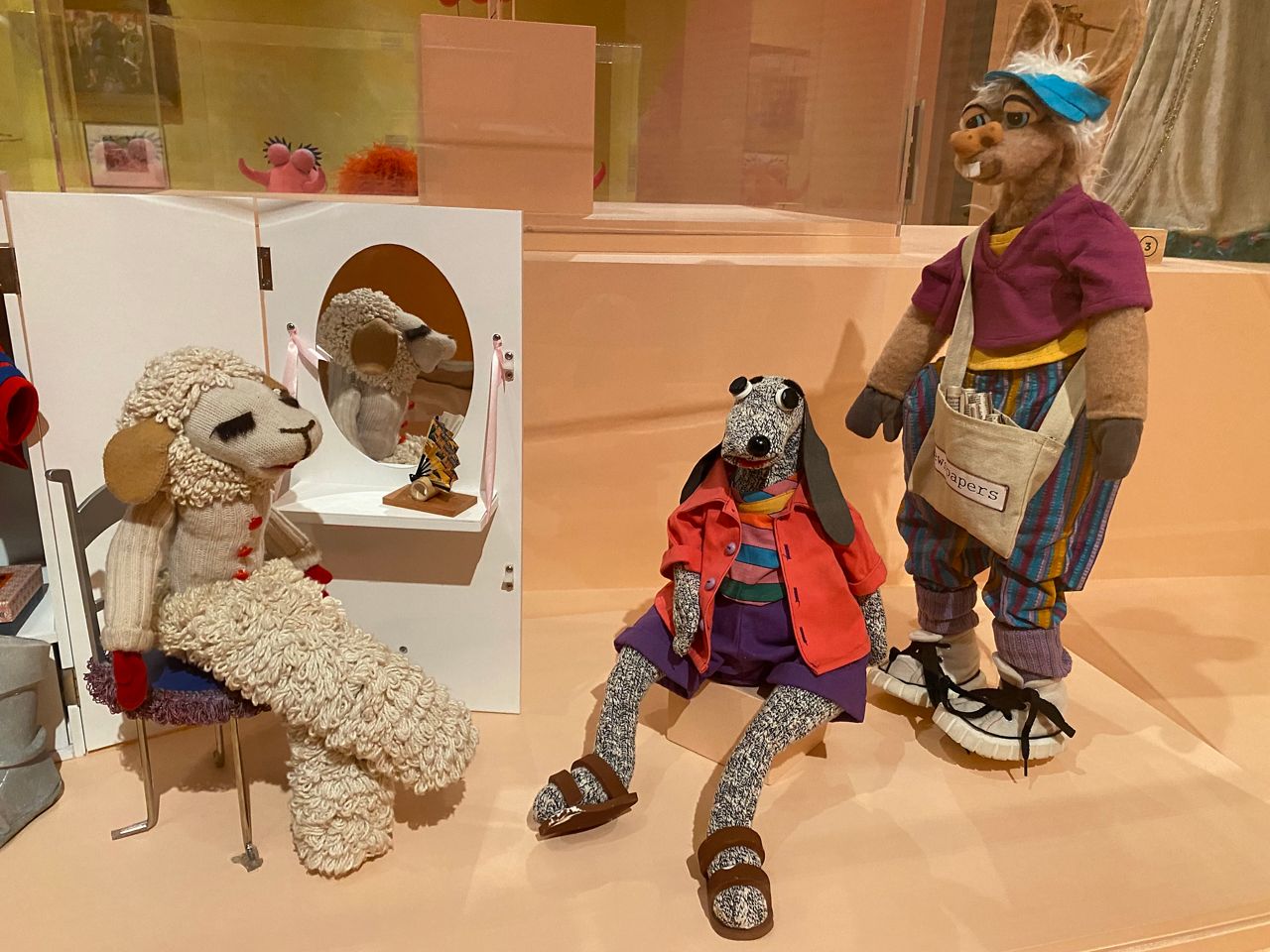 "Puppets of New York" is part of the partner programming for the International Puppet Fringe Festival, with a companion exhibition at The Clemente Cultural and Education Center on the Lower East Side, a neighborhood considered the cradle of puppetry in the city.
"People have used puppets not only for child's play, but also as activists, to say things that you feel that you can't say otherwise," said Donhauser, who added that there are so many rich stories in the galleries. And so many puppets. Plan your visit to see them here.