NEW YORK — When Ranel Collazo wanted to drive a cab, after 17 years behind a desk at a livery car company, he picked Queens Medallion Leasing.
"I wanted a nice car, like you would have an Uber car or Lyft car, so I started researching companies that leased cars brand new," Collazo said.
Turns out, he's driving for a private equity firm, Marblegate Asset Management, an investment firm in Greenwich, Connecticut, that has quietly emerged as the biggest player in the city's taxi industry.
Industry experts say Marblegate controls nearly a third of the city's 13,500 taxi medallions.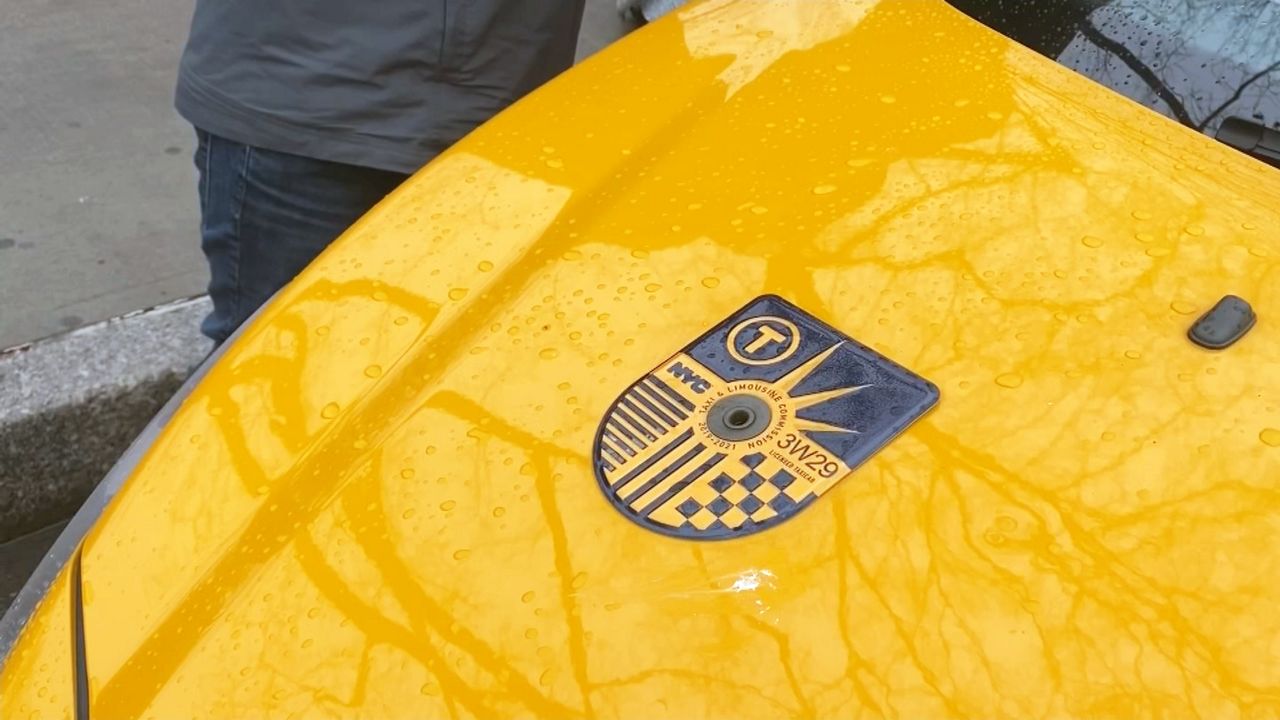 "The idea is they buy an asset at a low value and they increase the value of the asset," Christopher Lynn, a former Taxi and Limousine Commission chairman.
Marblegate specializes in buying distressed assets and the taxi industry certainly has been in distress.
After peaking at more than $1 million, medallion values plunged because of competition from Uber and Lyft. Many cabbies who borrowed against their medallions when the values were high, have been unable to make their loan payments as ridership fell.
Marblegate scooped up thousands of those distressed loans and bought some medallions outright.
One of those purchased medallions is on the hood on Collazo's cab.
"What they're saying is, we bought cheap and we hope it will rise — and it will rise. And when it rises, we will have increased the value of investment to our shareholders," Lynn said.
Marblegate's managing partner Andrew Milgram declined to speak to NY1.
In a statement, the firm says "Our approach is built on the idea that the driver should be the customer – a radical departure from the status quo. We believe this fresh perspective will boost drivers' economic futures and help ensure that the taxi industry remains central in the lives of New Yorkers for many years to come."
Marblegate has been trying to help drivers by suspending loan payments and forgiving $140 million in debts tied to 800 medallions.
There's some skepticism about Marblegate's big bet.
"The concern is that they're going to look to artificially kick up the value of these loans and medallions, do it on the backs of the drivers who can no longer afford them, and then as a hedge fund, they're gonna cash in and exit the industry," Bhairavi Desai, president of the New York Taxi Workers Alliance.
Some experts believe that by investing in newer cars and technology, Marblegate could improve yellow cab service and the value of medallions, especially with new city regulations undercutting some of the advantages Uber and Lyft enjoyed.
Collazo, for one, is hopeful.
He says by having a new car and working extra hours he can make as much as he did pre-pandemic.
"I said, if I'm gonna do this, I'm gonna compete with Uber in my own way. I have a brand new car, new technology, brand new tablet, brand new meter," Collazo said.
Collazo made good on his gamble to drive a cab. Now, Marblegate hopes its bet pays off, too.