Welcome to "Schmigadoon!" - a new series on Apple TV + featuring Broadway's best and Broadway references galore. The title "Schmigadoon!" is a nod to the Lerner and Loewe classic "Brigadoon." In the show, couple Josh and Melissa - played by Keegan-Michael Key and Cecily Strong – are having trouble in their relationship, so they head to a retreat in the woods where they discover the mystical land of Schmigadoon. Tony winner Kristin Chenoweth plays the buttoned up and self-righteous Mildred Layton, who channels Harold Hill from "The Music Man."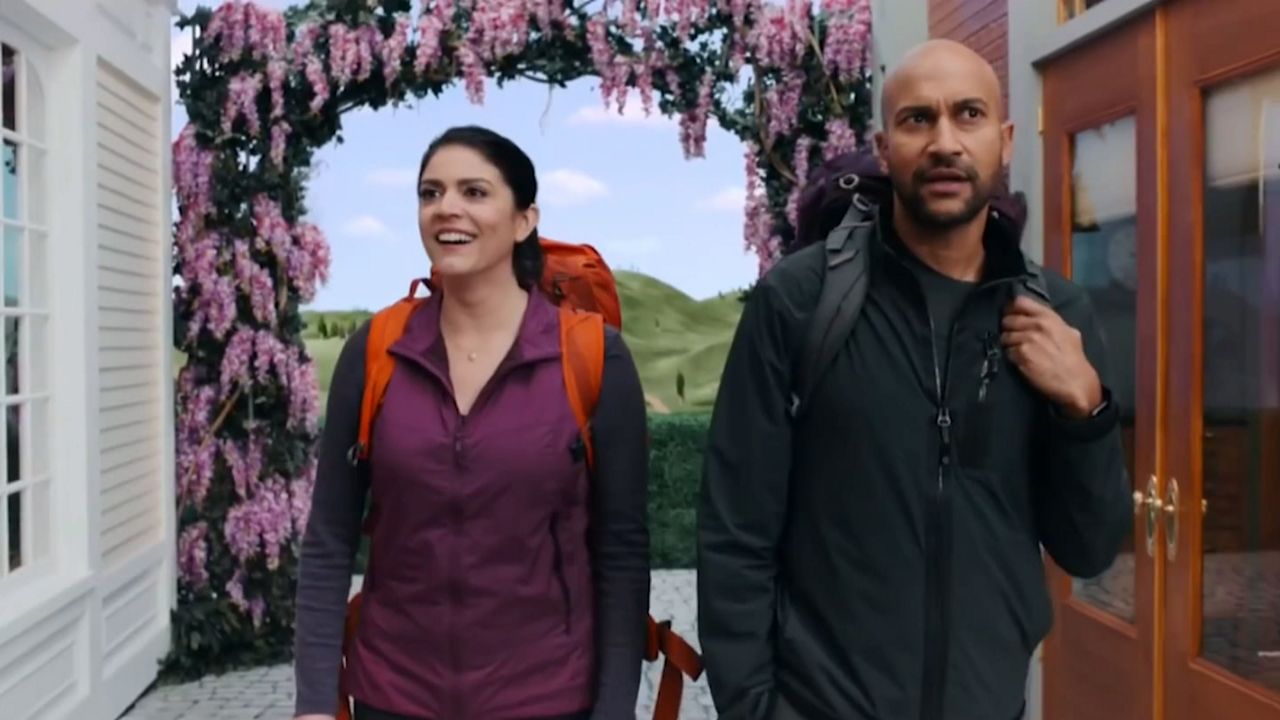 "You know, I love Mildred. I have to find a way to love her Frank or I can't play her," said Chenoweth. "I said, 'Listen, I've got to have the Mildred Pierce hairdo. I've got to have the Joker lips. She's maniacal. I want a mole.' I did not win that battle."

Musical stage star–turned musical screen star Ariana DeBose plays ingenue Emma Tate. DeBose went from Ryan Murphy's "The Prom" to "Schmigadoon!" and she will soon take on Anita in Steven Spielberg's "West Side Story." She says the time for musicals on the big and small screens is now.

"Music and dance is such a beautiful way to allow commentary on certain topics in the world," said DeBose. "It makes it palatable. It rushes through your body in a really cathartic way. And so that is really exciting. I mean, you know me: my goal is to make America dance again."

And if you think you need to be a Broadway aficionado to love "Schmigadoon!" - Jaime Camil, who plays Doc Lopez, says think again.

"You don't have to be a theater geek to enjoy," he said. "I was talking to a reporter that said, 'I've never seen a Broadway show in my life.' And I told him, 'Well first, you're dead to me.' And then he said, 'But I love the fact that I enjoy the show so much I have watched it twice already.' So there you go."

"Schmigadoon!" is now streaming on Apple TV+.