AUSTIN, Texas -- After the Houston Astros' historic World Series victory, the team's trophy is now on its official tour of the Lone Star State.
The World Series Trophy will make over 100 stops across the state of Texas.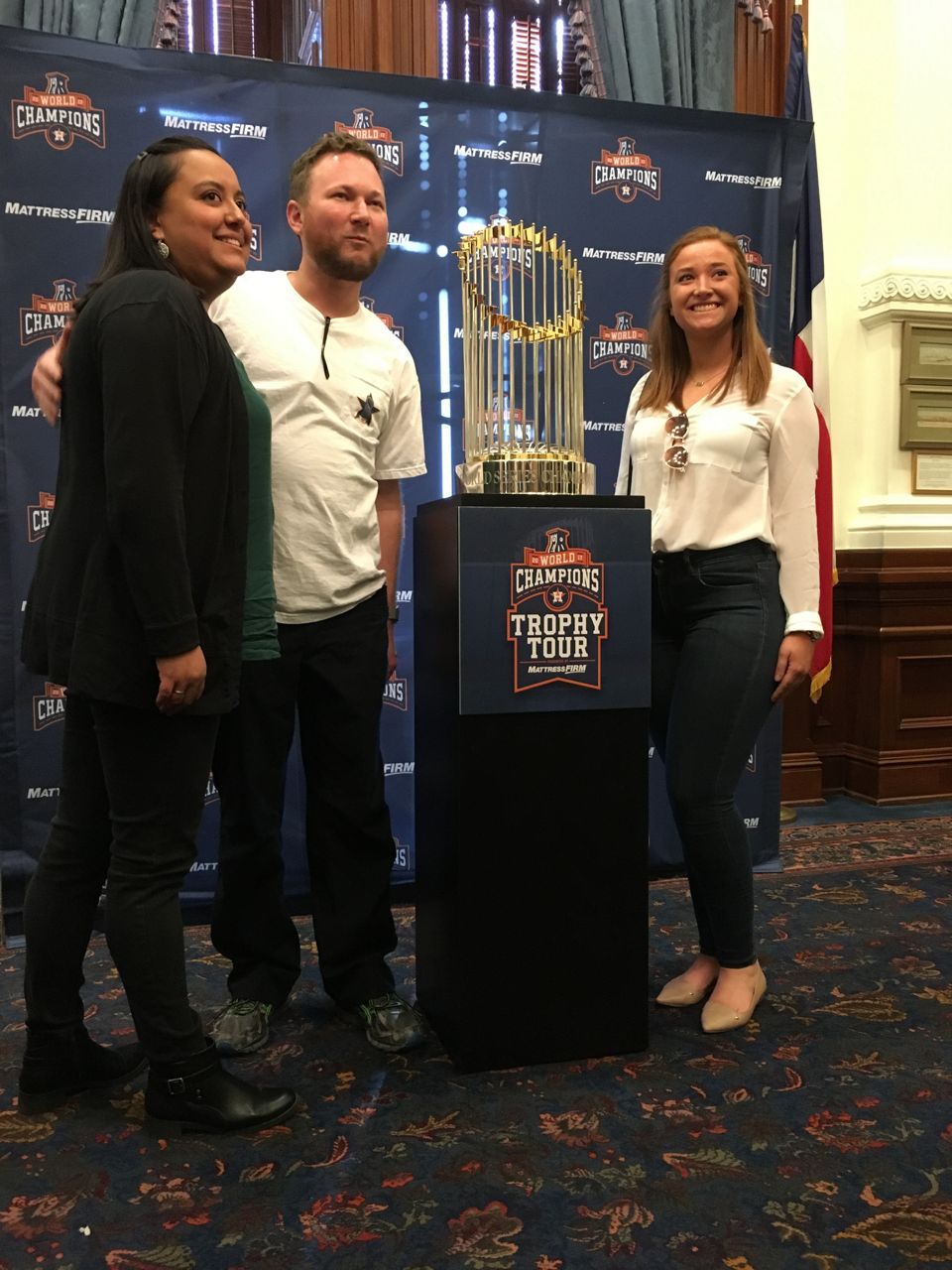 Fans lined up at the State Capitol in Austin on Tuesday to take pictures next to it. Gov. Greg Abbott said he's grateful to the team for bringing home the gold after such a rough year for Houston.
"Obviously it was a huge season but especially in the aftermath of Hurricane Harvey, to see the way the Astros responded, the way that Houston responded is an example of the resiliency that we represent here in the State of Texas," said Gov. Abbott.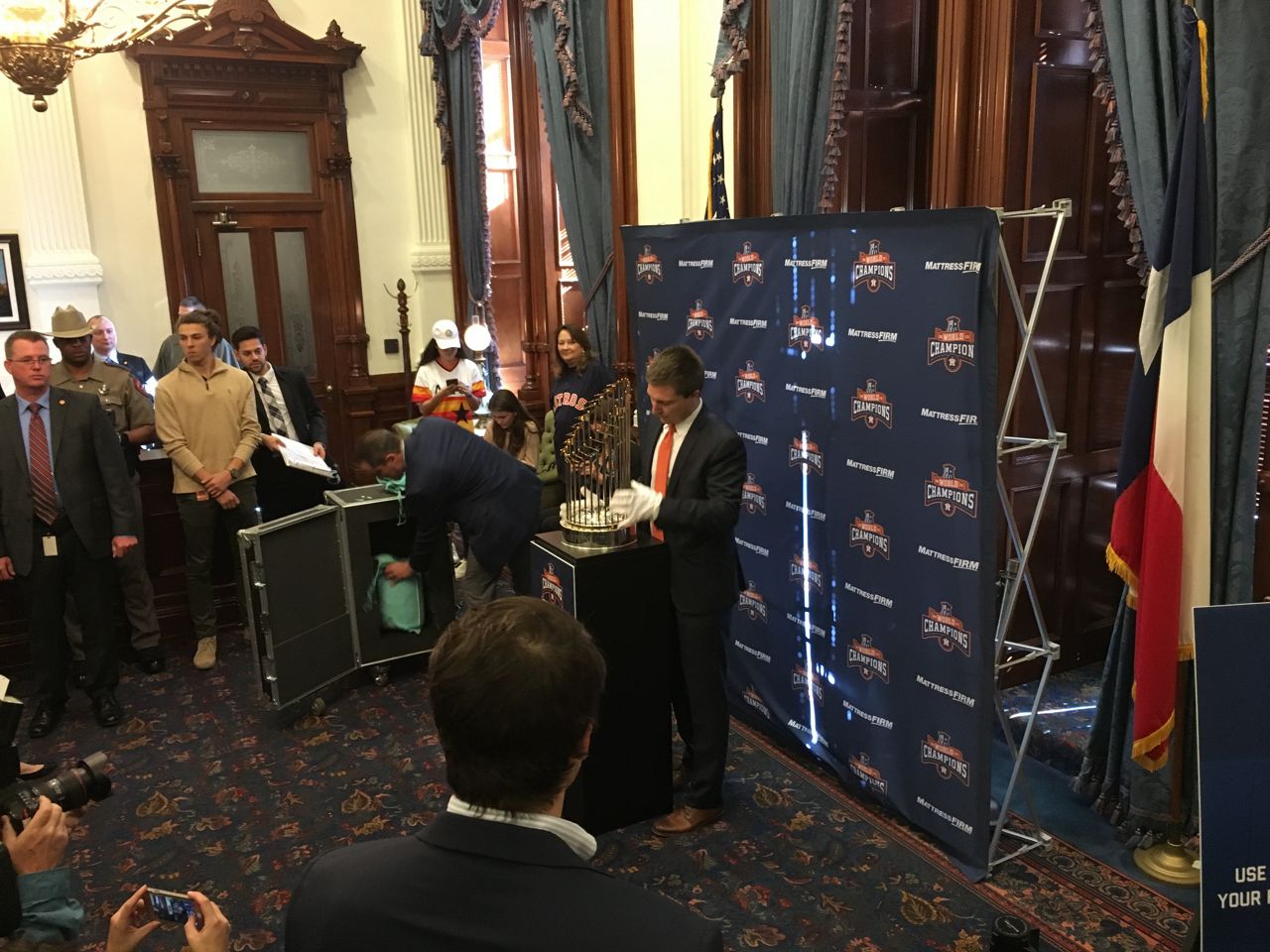 The trophy will visit a few other places in Austin on Wednesday before making its way to San Antonio. For a full schedule, visit MLB.com.