GEDDES, N.Y. -- The Great New York State Fair kicks off Wednesday. But Tuesday marked the unofficial start to the fair, with the unveiling of this year's butter sculpture.
The exhibit is now in its 49th year at the Dairy Products Building. This year's model has once again been put together by Jim Victor, and his wife Marie Pelton of Pennsylvania.
Previous years have featured the state's dairy industry, the Olympics and baseball.
[SPOILER ALERT BELOW]
The 2017 display features scenes of New York State Police troopers with a child and calf. The State Police are celebrating 100 years of service in 2017.
At the 2016 fair, a photo taken shows two troopers with a newborn calf, the inspiration for this year's design.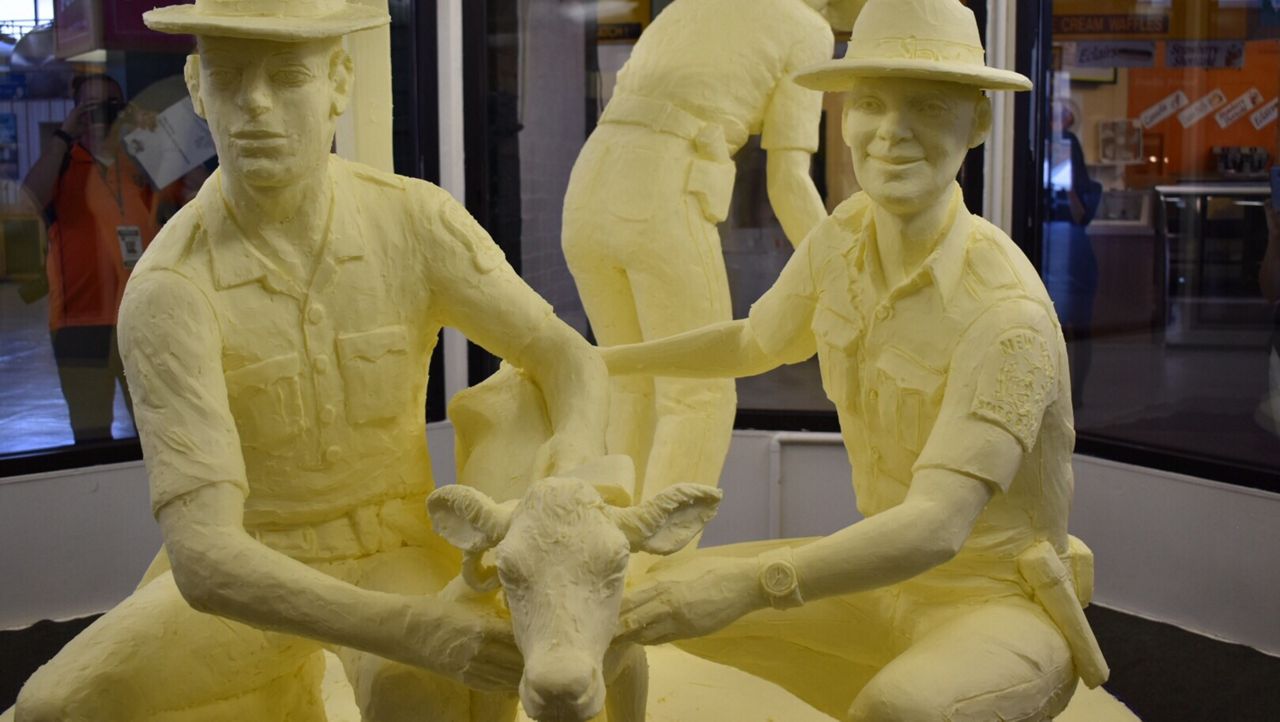 The Pennsylvania couple has sculpted the design for the American Dairy Association every year since 2003. They work with an 800-pound slab of butter to come up with their creation, and once the fair ends that butter goes to good use.
"After the fair the butter will be recycled. A farm in Upstate New York -- Noblehurst Farm -- will take the butter away and they'll put it in their methane digester where it will be combined with manure and food scraps and turned into renewable energy," said American Dairy Association Consumer Communications Vice President Diana Dibble.
It generally takes the artists about 10 days -- 8 hours each day -- to put the sculpture together.